Our Friends ... Post Graduation ~ 1960's, 1970's, 1980's ..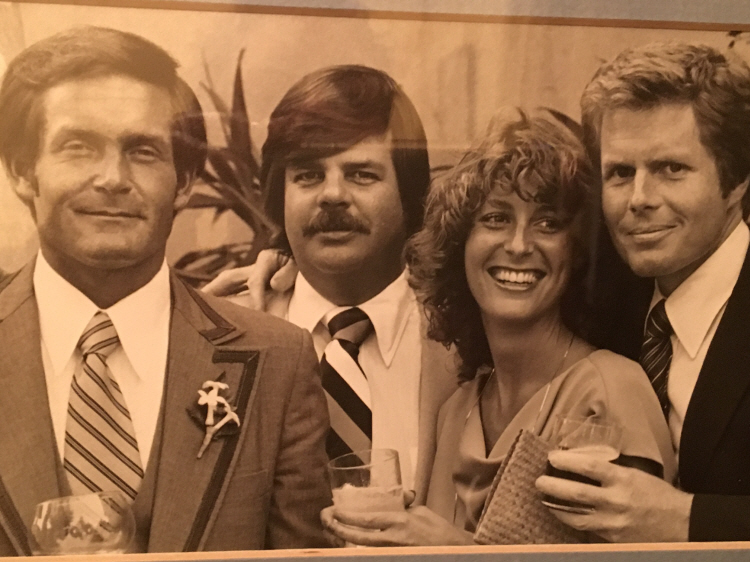 Skooter Booth, Stowe Killingsworth, Jane Booth & John Findlater ~ 1979 ~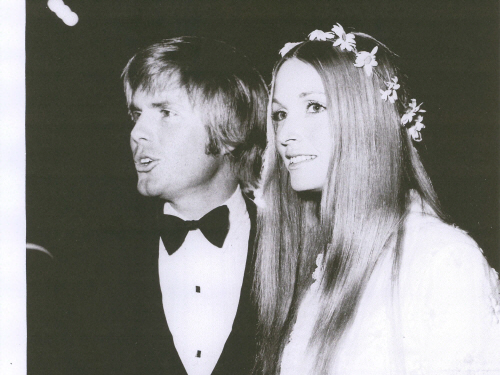 John Findlater & Edie Baskin late 1960's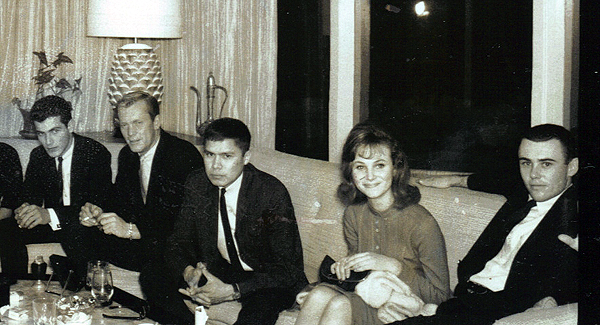 Axel Sabersky, Johnny Shavemaker, Harold Dupoint, Judy Hewitt, Clark Adams (1961-ish)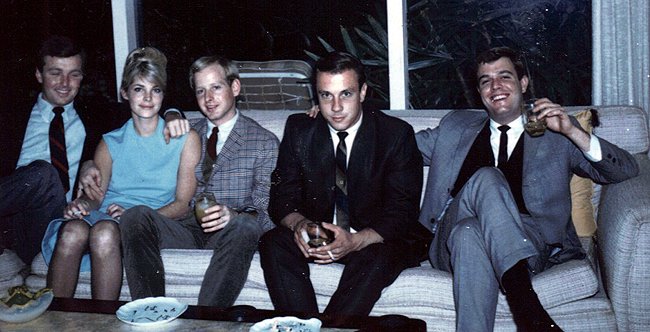 Louis DeWitt, Cassie Schiebel, Peter Burke, ?, Steve Dunne (1964-ish)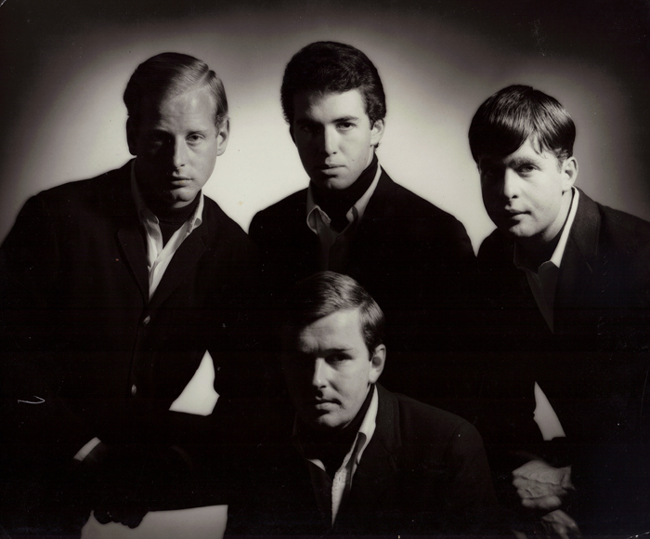 The Stillwaters, a 1965-66 rock band co-founded by Louis DeWitt, Cary Eurist and Peter Burke. The band was popular in the WLA and Santa Monica area, playing clubs like 23 Skidoo, and
The Mirage and the Warehouse lX...
>
In the photo, Louis [bass] sits in front; in the back, L to R: Peter Burke [rhythm guitar, vocals], Frank Crowley [drums] , Cary Eurist [lead guitar].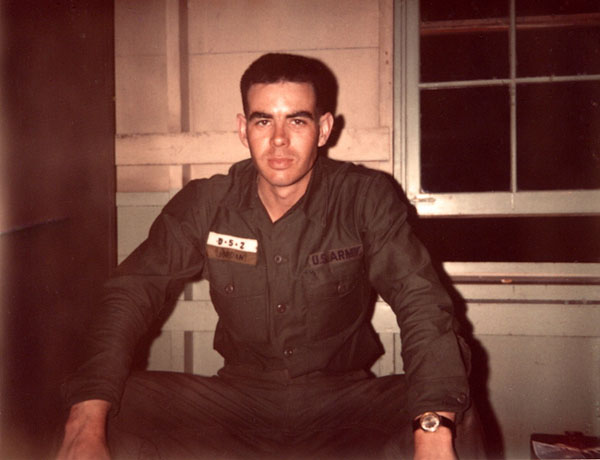 Bill Jordan ~ 1969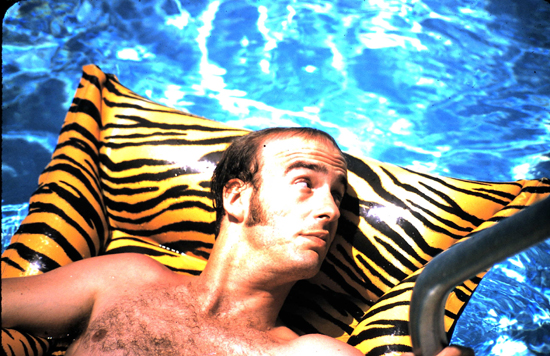 Tom Sullivan ~ July, 1969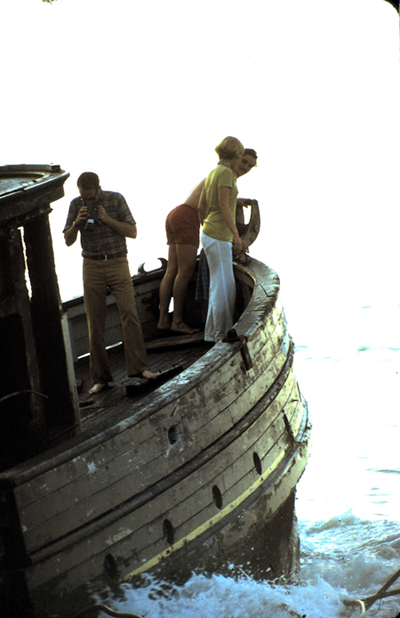 Guy Webb, Jerry Weeks & ?, ~ October 1969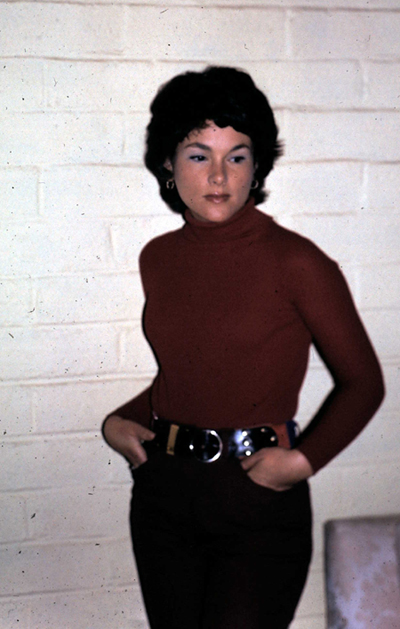 Muffy Cohan ~ December 1971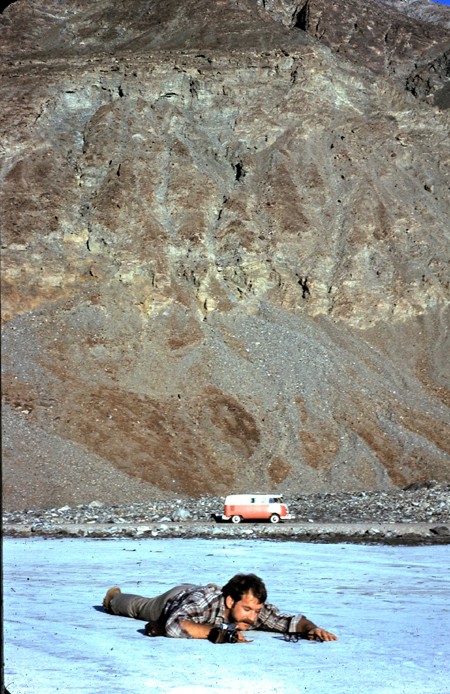 Paul Groesse ... oppppps, 1969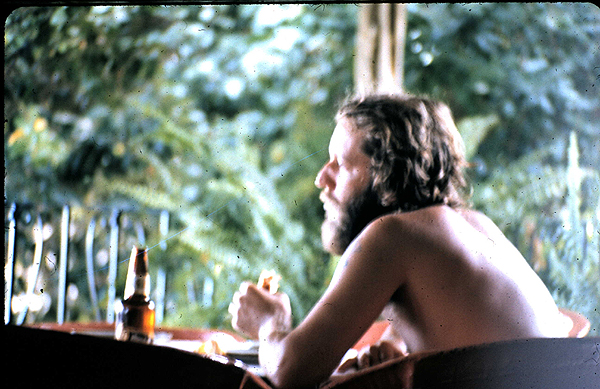 Mike Bobrick ~ Mexico ~ 1974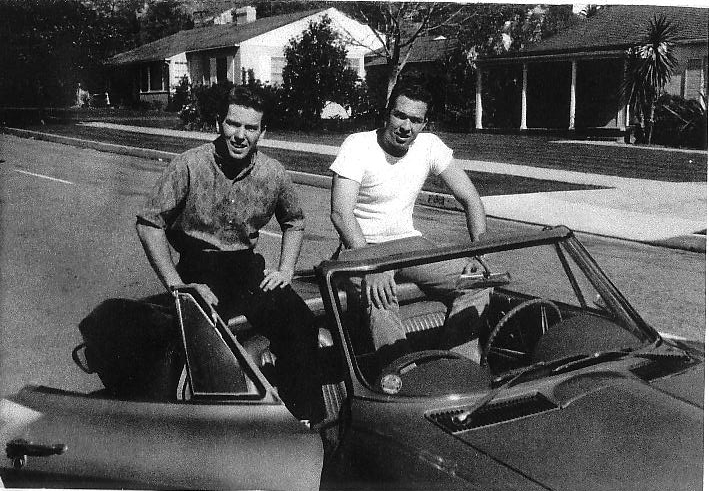 Neal Eisner & Claude Parker ~ Approx. 1961
in Claude's '61 Corvette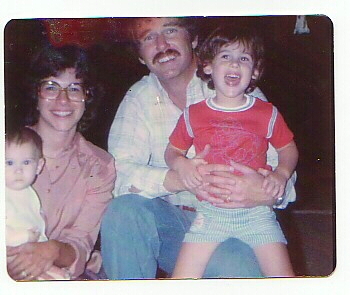 Neal, Barbara, Mark & Eric Eisner ~ 1978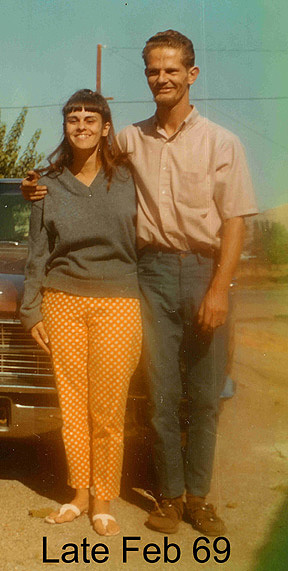 Jerry & Evie Carpenter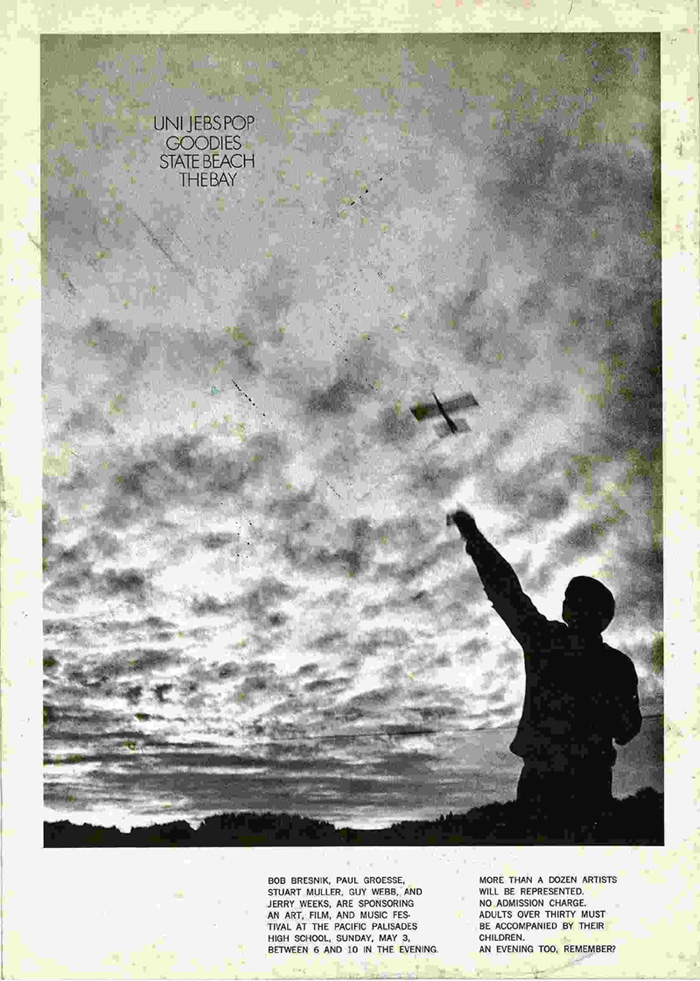 Guy Webb's wife (Mary) found this 1968 photo in their attic ~
what a treasure! That is Jerry Weeks flying the plane. Guy wrote to me ...
"We filled the auditorium at Pali Hi with photos, movies, and music for one enchanted evening. Bob Bresnik silk screened the poster and we put them up everywhere to lure people in, Notice that we stated "Adults must be accompanied by a child"... Afterwards, we all went over to Jerry's, where his mother had made a great dinner for us."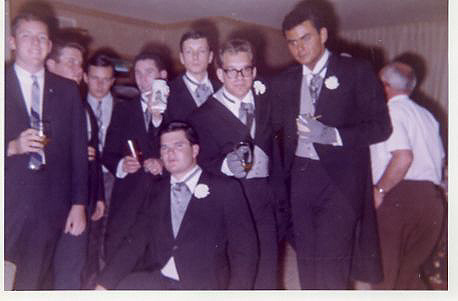 L -R standing, ?, Forbes Tatum, Steve Whitney, Mike Burroughs,
Tony Cohan, Paul Groesse, Randy Barnard & Doug Weitman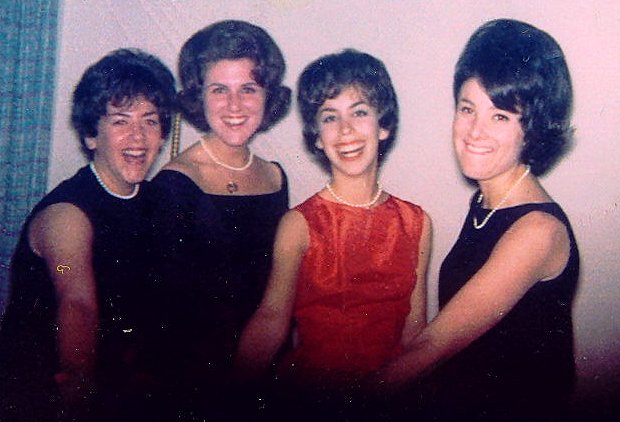 Cheri Johnson's Bridesmaids ... July 1962
L-R Nan Cooper, Karen Hoffberg, Karen Russell & Sue Jacobs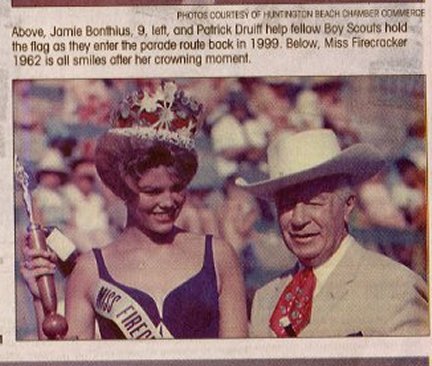 Diane Graveline opened up her Huntington Beach newspaper
today (July 2, 2004) and there was our classmate
Penny Holland, Miss Firecracker - 1962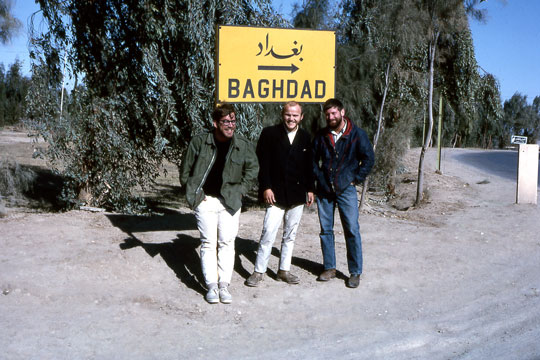 Paul Groesse, Bob Bresnik & friend Jim ~ 1967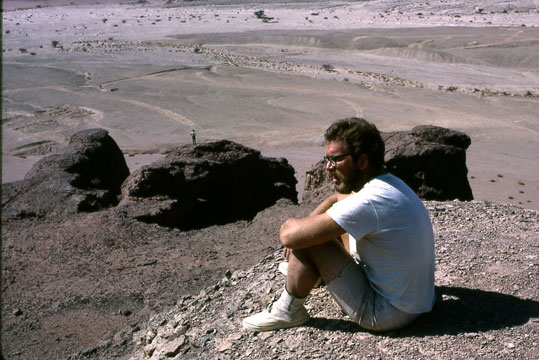 Paul Groesse, Jordan Desert ~ 1967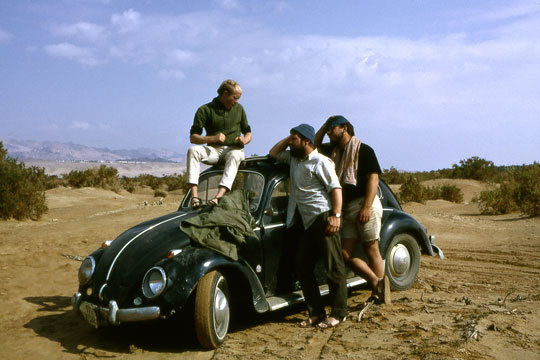 Bob Bresnik, friend Jim & Paul Groesse traveling the Middle East in their V.W. ~ 1967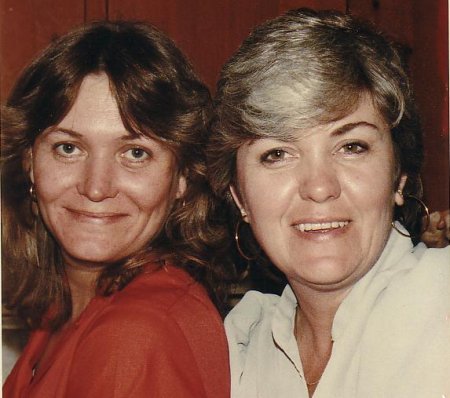 Linda & Sheri Beaman ~ Christmas '87 or '88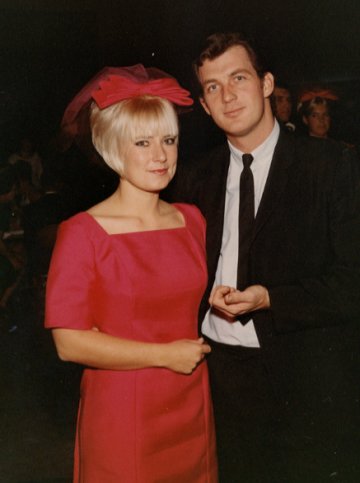 Diane Graveline & Jimmy Moorman at Wayne Graveline's wedding ... 1965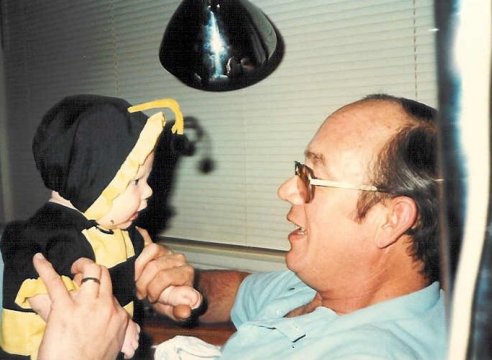 Guy Webb and baby Karla ~ 1980's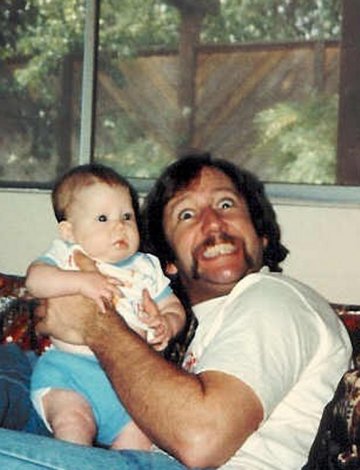 Mike Bobrick, hamming it up with Karla Webb ...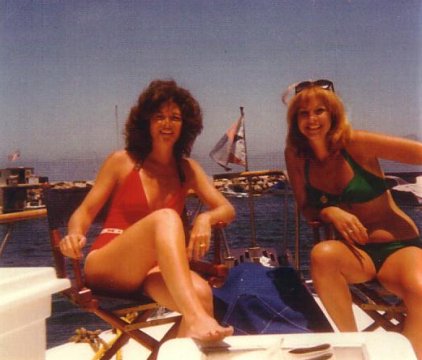 Barbara Sugarman and Geri Roth ~ Catalina Island, 1970's ...