2003 Uni Alumni Picnic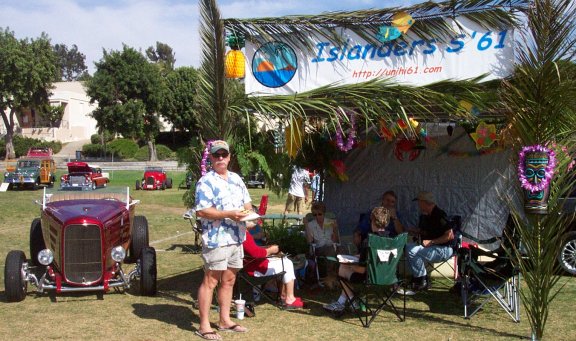 Augie Wagner (standing above) pruned his palm trees today and decorated,
John Findlater's "brain-child", our new Islander Hospitality Chalet with all
the trimmings. It looked so great it attracted the best hot-rod on campus.
Johnny (Shavemaker) Nollen's 1932 Ford Roadster. A real "Cream Puff".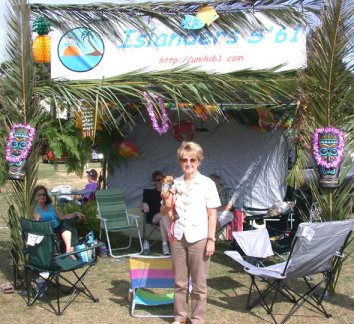 Carol McConkey and Dudley at our NEW Hospitality Chalet.
The "Chalet" attracted compliments from other alumni, and
the Uni photographer took a picture for the Uni Alumni News.
It was a BIG hit and made it extra fun to be an Islander that day!!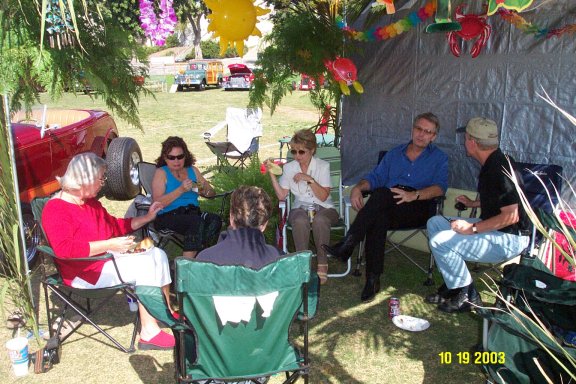 L-R... Rena (Augie's wife) Wagner, Jane McNaughton, Carol McConkey, Bill Harrison,
Brent Miller, Sherry (Pat's wife) Wagner (back to the camera).
And a Special "Thanks" to Jane McNaughton for taking some GREAT pictures at the picnic ...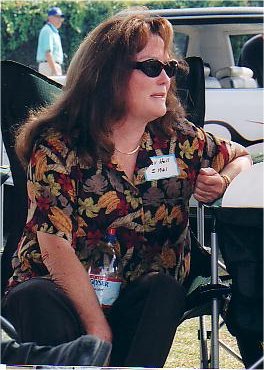 Beverly Hull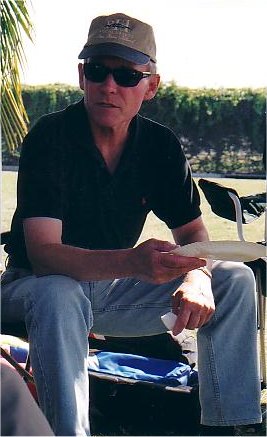 Brent Miller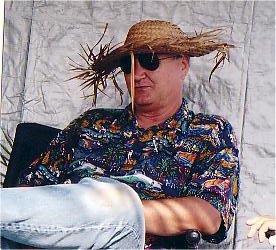 Pat Wagner (The Pat in the Hat)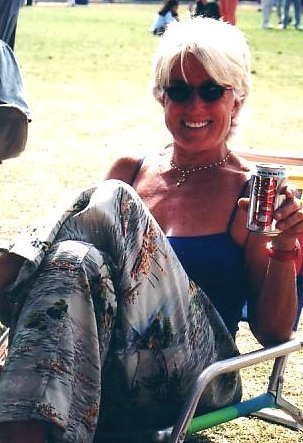 Vernette (Missy)Tatum enjoying the sun and a diet coke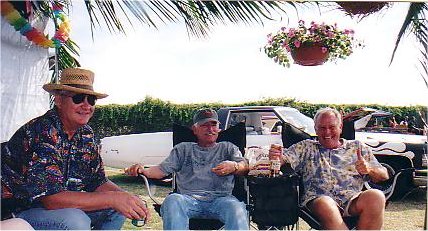 Pat Wagner, Steve (McConkey) Younger, Bob Brann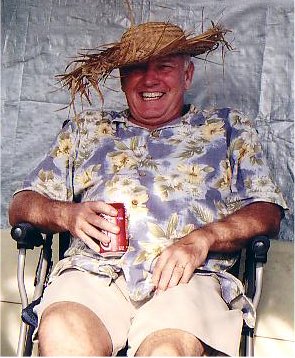 Rollie Pollie Opu Nui Nui Bobby Brann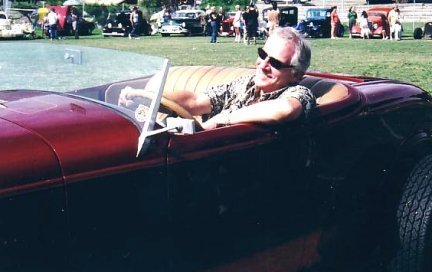 John Kuhn is being sooooo cool, because this was his favorite ride and
Johnny Shavemaker finally caved in and let him sit in it!!!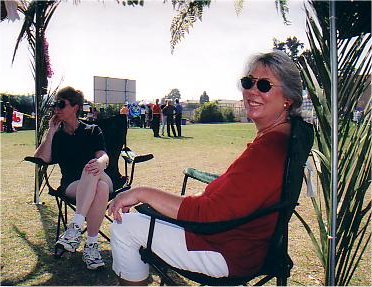 Sherry (Pat) Wagner, Rena (Augie) Wagner (the 2 Mrs. Wagners)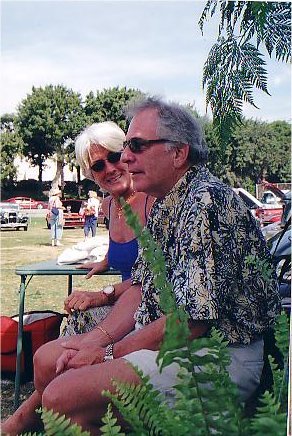 Vernette Tatum and John Kuhn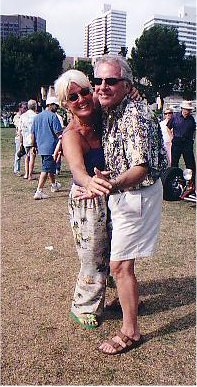 Vernette & John just couldn't resist dancing to the GREAT 50's music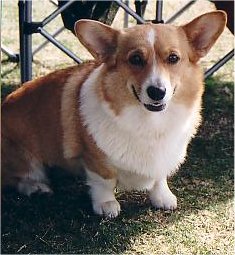 Ellie Hull was there ...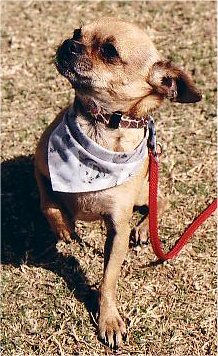 as was, Dudley McConkey and they had a "dog-gone" good time ...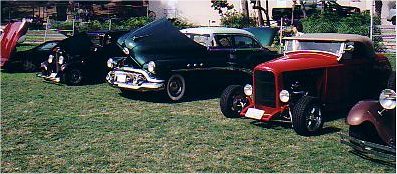 Some TRULY GREAT oldies but goodies ...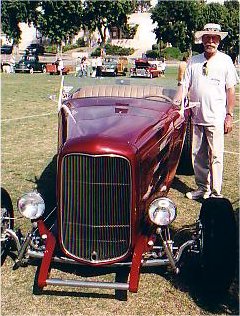 John (Shavemaker) Nollen's "Best of Show" ...
he said "it's my wife's car" ...
Thank you Mrs. Nollen for letting Johnny come out and play ...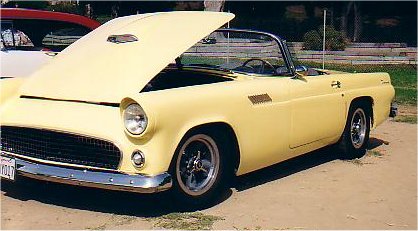 Jane McNaughton's favorite car there ... '55 T-Bird ...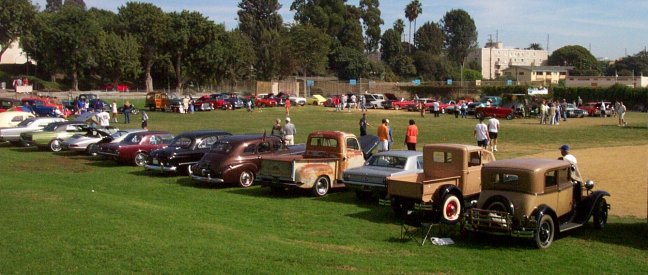 This year's turn-out for the auto show was the biggest/best ever - - over 40 classic cars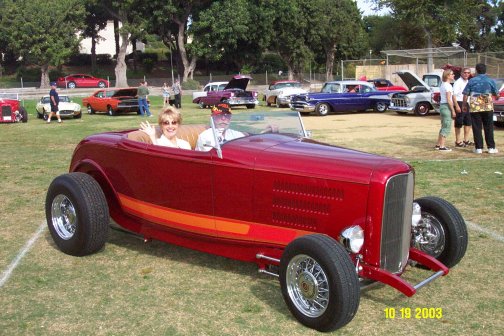 Our VERY FAVORITE was Johnny (Shavemaker) Nollen's beautiful
1932 Ford Roadster.

THANKS everyone for a fun day!!!