The Four Cal-Quettes ...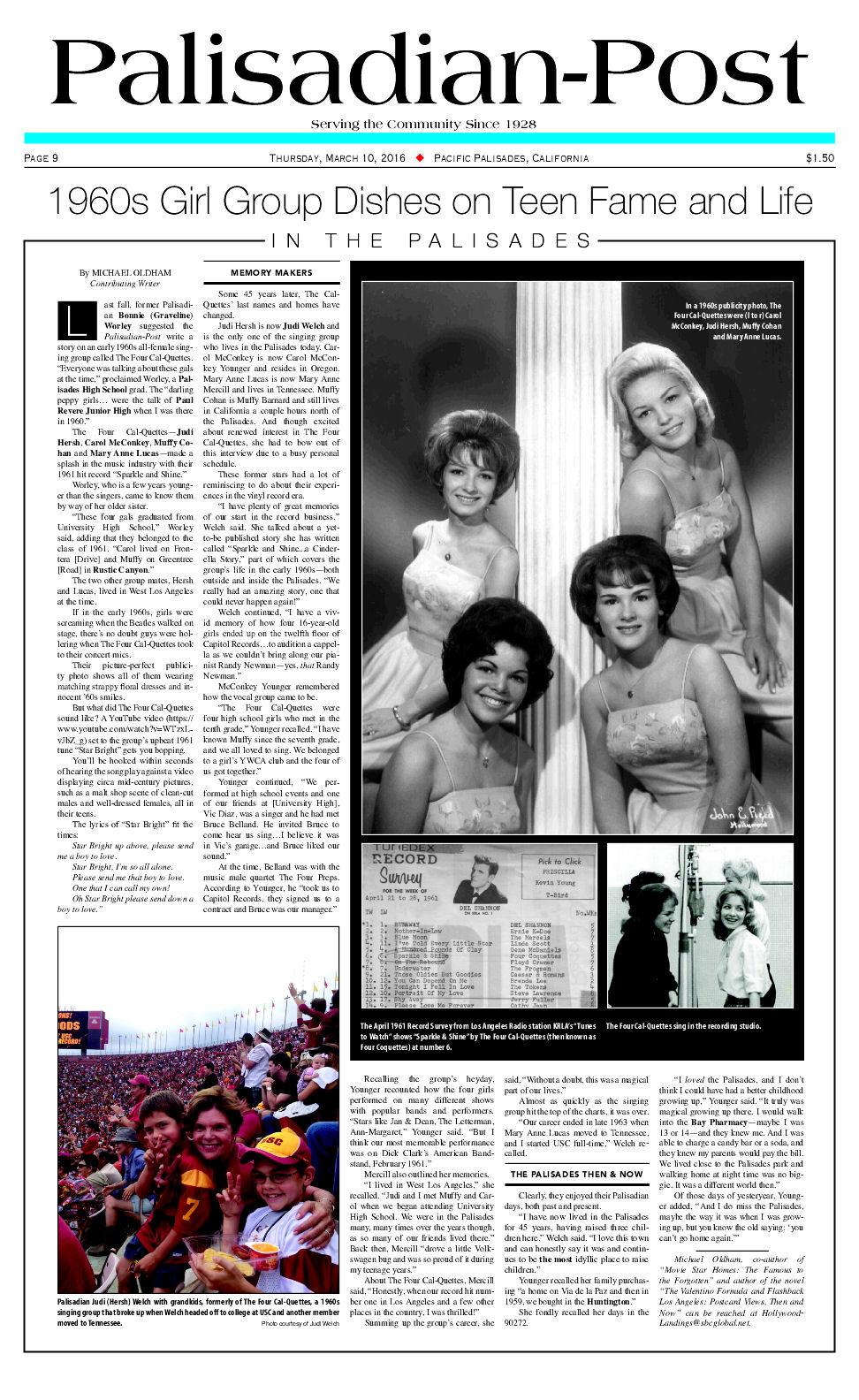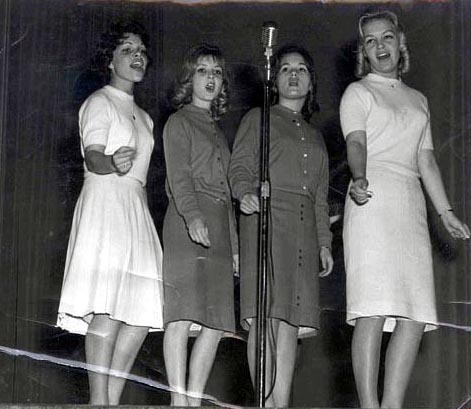 Judi Hersh, Carol McConkey, Muffy Cohan, Mary Anne Lucas
On the stage at Uni 1960 ..."Senior Talent Show"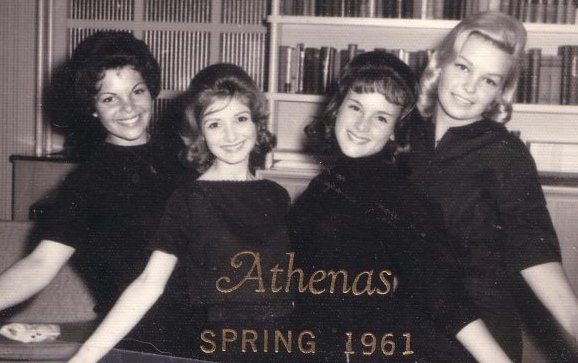 Athenas Club Photo ~ Spring 1961 ~ Judi, Carol, Muffy & Mary Anne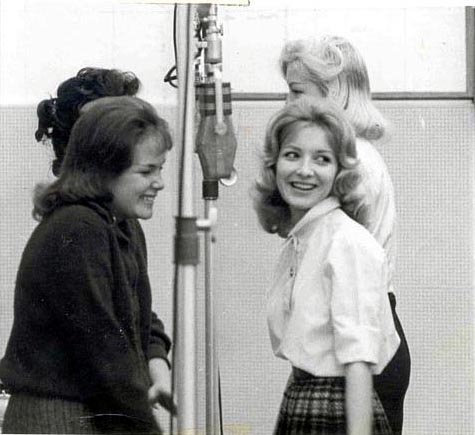 Capitol Recording session ... in front of the mic, blowing a take!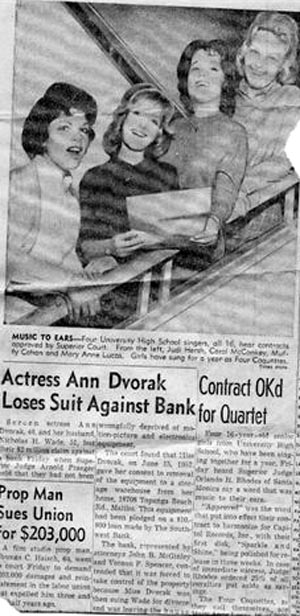 L.A. Times clipping of the Capitol Records contract being ok'd ...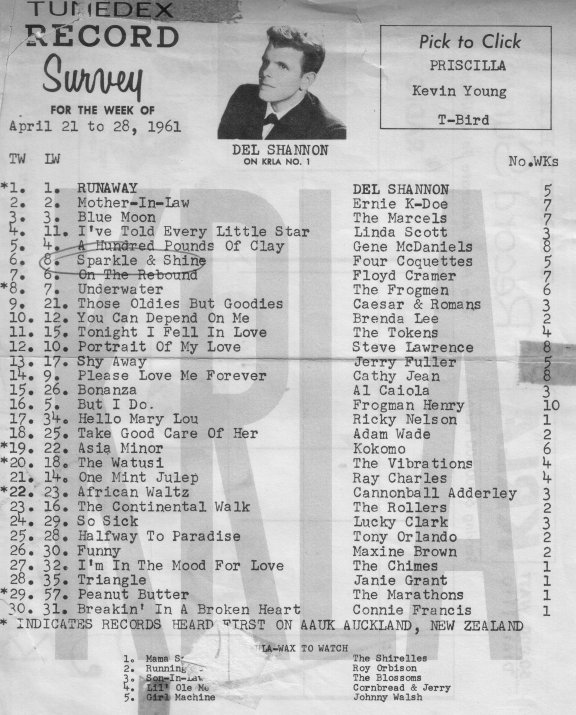 Radio station KRLA's "Tunes to Watch" ... April 1961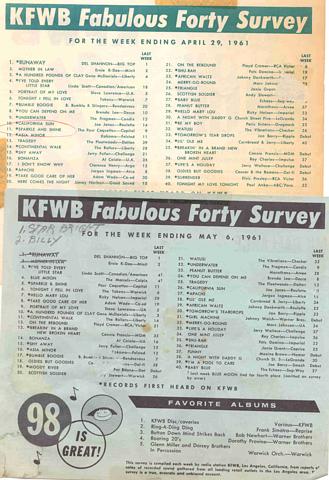 KFWB ... April / May 1961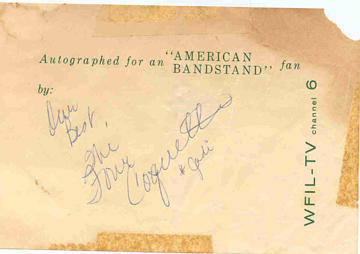 Autograph for American Bandstand ...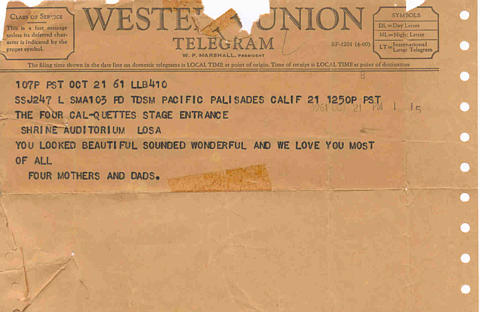 From our parents ...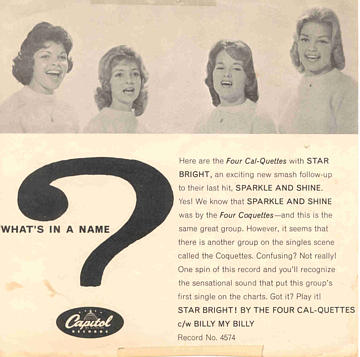 Publicity from Capitol when we changed our name from "The Four Coquettes"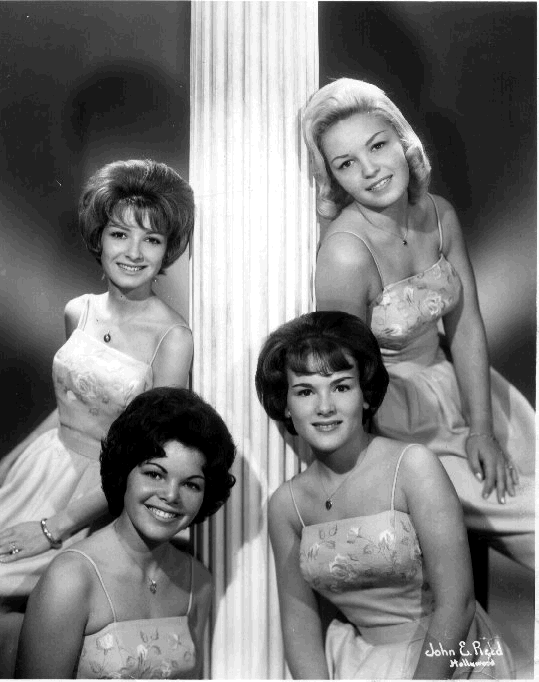 Publicity photo ... 1962 ~ Carol, Judi, Muffy & Mary Anne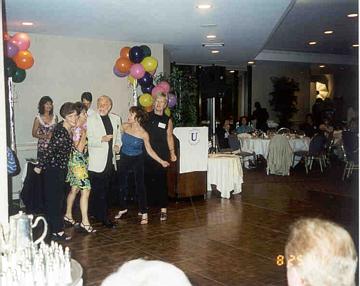 The Four Cal-Quettes and their manager, Bruce Belland (The Four Preps),
'Still Rockin' 40 years later... (40th Reunion)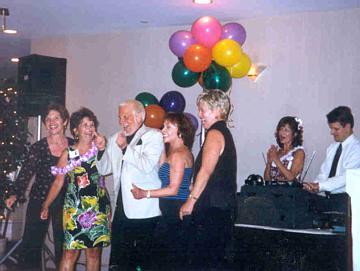 Judi, Carol, Bruce Muffy, Mary Anne, Karen Blessing, Disc Jockey
Note ... The "midi" tune you are hearing is "Again" composed by Lionel Newman
(Randy Newman's [W'61] Uncle) and was one of the tunes recorded by the Cal-Quettes in 1962 ...