Famous Uni Kids ...
Associated with "Hollywood" in some way...
most went to Uni, some went to Junior High School with us and didn't continue to 'Uni',
but we're claiming them anyway!!! As long as they had some connection with the "STARS" ...

Have anymore names to add??????
email Carol McConkey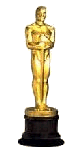 -A-
Denny Aaberg - filmmaker, (Big Wednesday) ~ mother, Jean Aaberg, author
Kemp Aaberg - Surfing, surf films, surf music, ~ mother, Jean Aaberg, author
Steve Aaberg - singer, mother, Jean Aaberg, author
Gary Albert - father, Bill Burruds and Frankie Albert's nephew

Jeanette Andersen - inspired the song, "Jeanette Get Your Hair Done"
by Jan and Dean
and father, Robert Conway, actor
April Atkins - "Believe It Or Not" and "Guiness Book of Records" as
"Stongest Girl On Earth"
-B-
Bill Bakaleinikoff - Robotics and his son had a major role in "Harry Potter"
Neal Barbera - storyboard writer for Hanna-Barbera,
father, Joseph Barbera, creator of Hanna-Barbera Productions
Jan Berry - singer (Jan & Dean)
Mike Barry - father, Gene Barry (TV's Bat Masterson)

Jean Bartel - Miss America 1943
Freddy Bartholomew - child actor

Anne Baxter - actress
Jeff Berg - agent, one of Hollywood's most successful agents
Scott Berg - author, award winning author of biographies
Ben Bernie, Jr. - grandfather, Ben of "Ben Bernie and all the Lads" 1920's Big Band
Steve Bershad - father, Sheldon Leonard, actor/producer/director
Mike Boyer - father, Charles Boyer
Harland Braun - lawyer to the stars (currently, Robert Blake's attorney)
Beau Bridges - actor, father Lloyd Bridges, actor
Jeff Bridges - actor, father Lloyd Bridges, actor
James Brolin - actor, married to Barbra Streisand, singer/actress,
father of Josh Brolin, actor, and brother of Brian Bruderlin
Elizabeth Dean Brooks - father, Rolland M. Brooks,
Supervising Art Director, Paramount Studios
Brian Bruderlin - founded Paramount Recording Studios in 1966
and recorded platinum albums for Jimi Hendrix, Diana Ross, Frank Zappa,
Michael Jackson, & Devo, brother of actor, James Brolin
-C-
Chris Cabot - actor, father Sebastian Cabot, actor
Lance Carson - surfer, "No Pants Lance"
David Cassidy - actor, The Partridge Family
Muffy Cohan - father Phil Cohan, producer/director
Tony Cohan - author, and brother of Muffy Cohan Barnard
Noreen Cocoran- actress
Richard Conviser - Violinist / Composer
Cheryl Crane - mother, Lana Turner
Chris Crawford - mother, Joan Crawford
Chris Crosby - father, Bob Crosby, band leader, and uncle, Bing Crosby, actor/singer
-D-
Linda Darnell - actress
Jill Davis - father, Sid Davis, actor and John Wayne's stand-in.
Grandmother, Anna Davis, extra and costume designer, worked with Edith Head.
Great Uncle, Otto Lederer, make-up artist/character actor.
*** For details, see "Notable Relatives"
Sandra Dee - actress
Penny DeFore - father, Don DeFore, actor
Kirsten Dehner - father, John Dehner, actor
Sheila Dehner, actress/dance and daughter of John Dehner, actor
Tekla Dennison Miller, author
John Densmore, musician, drummer for "The Doors"
Judy Donlevy - father, Brian Donlevy, actor
Michael Douglas - actor, son of Kirk Douglas, actor

Daryl Dragon - singer, "The Captain and Tennille"
father, Carmen Dragon, orchestra conductor, composer, arranger
Bobby Driscoll - child star "Treasure Island"
Steve Dunn -  father, actor
-E-
Danny Elfman, composer/filmographer, associated with Oingo Boingo,
married to actress, Bridgett Fonda
Alexandra Ebsen - father, Buddy Ebsen, actor/dancer
David Evans - father, Frank Evans, L.A.'s premier Cool Jazz DJ at KNOB
Peter Evans - father, Frank Evans, L.A.'s premier Cool Jazz DJ at KNOB
-F-
Shelley Fabares - actress
Steve Feld - father, Fritz Feld, character actor and was in over 400 motion pictures
and mother, Virginia Christine, actress best known for her Folger's Coffee
commercials as "Mrs. Olson"
Frances Fielding - father, Sol Fielding, producer
John Findlater - actor
Carrie Fisher, actress / author ~ father, Eddie Fisher, actor/singer and
mother, Debbie Reynolds, actress/singer

Beth Fishman - now, Elizabeth Loftus, author/lecturer/psychology expert
Vince Flaherty - producer ~ father, Xavier Flaherty, columnist
Deidre Flynn - Stunt Woman and daughter of actor, Errol Flynn
Peter Ford - father, Glenn Ford, actor
Cherie Foster - rode motorcycle nude in "Vanishing Point"
The Four Cal-Quettes, singing group, Muffy Cohan, Judi Hersh,
Mary Anne Lucas, Carol McConkey
Kim Fowley - "The Pencil", composer/producer
Seth Freeman - writer/producer
Greg Friedkin, father, David Friedkin, producer
Annette Funicello, singer / actress
-G-
Judy Garland - actress/singer/dancer
Peggy Ann Garner - actress
Jill Gibson - singer/songwriter/photographer
sang with Mama's & Papa's and
wrote songs with Jan Berry
Arnie Ginsberg - of Jan and Arnie (pre. Jan and Dean)
Dick Gosting - singer, "Dick & Dee Dee"
Ann Gowland - father, Peter Gowland, famous photographer
Billy Gray - actor, "Father Knows Best"
Paul Groesse - father Paul, was nominated 11 times for Best Art Direction
and won 3 Oscars for "The Pride and The Prejudice", "The Yearling", and "Little Women"
-H-
Randa Haines, film director
Rusty Hamer - actor, "Make Room For Daddy"
Mike Hancock - father, Hunter Hancock, DJ "Hunting With Hunter"
Jane Harman - Congresswoman for California's 36th Congressional District 1993 - present
Kristen Harmon - father, Tom Harmon, and was married to Rick Nelson
Michael Hayes - father, Raphael Hayes, screen writer, was nominated for an Academy Award
in 1964 for the original screen play of "One Potato, Two Potato"
Vanna Heflin - father, Van Heflin, actor and niece of Frances Heflin, actress
Monica Henreid, father, Paul Henreid, actor
Danette (Dani) Herman - executive in charge of talent
currently coordinating producer of "The
55th Annual Prime Time Emmy Awards".
Danette also has had long-term relationships with
The Academy Awards, The Kennedy Center Honors, The Emmy Awards,
and The Tony Awards and many many more ...
Judi Hersh - grandfather, Seymour Felix, choreographer ~ was Flo Ziegfeld's
choreographer and won an Oscar (the first ever for dance direction) for
"The Great Ziegfeld" in 1939.
Jason Hervey - actor, best known for the character Wayne Arnold on The Wonder Years
Penny Holland - Miss Firecraker, 1962, Huntington Beach
Tony Horton, player for the Boston Red Sox
Dick Huckans - in 2012 he was inducted into the National Rod & Custom Car Hall of Fame
father, Dick Huckans, Head of Story Files Dept., ~ 20th Century Fox
Phillip Huckans - father, Dick Huckans,
Head of Story Files Department ~ 20th Century Fox
Mary Hughes - model/actress
Sharon Elizabeth Hugueny - actress
-I-

-J-
Dave Jaffe - father, Henry Jaffe produced the Dinah Shore Show
Steve Jaffe - film & television producer
also, married to actress, Susan Blakely
Bruce Johnston - Beach Boys , Song writer & Grammy Winner
Jack Jones - singer
Mike Jones (on radio known as Mike O'Neil) - Bossjock
Radio stations included, 93KHJ, KIIS-AM/FM, KUTE-102,
KGFJ, KLAC & KRTH. Also was promo voice for NBC, CBS & ABC
-K-
Bruce Kerner - producer
Kathy Kohner - "Gidget"
Marsha Kramer - actress
Robert Krieger - musician, guitarist for "The Doors"
-L-
Alan Ladd, Jr. - producer, father Alan Ladd, actor
Chris Laemmle, Grandfather owner of Laemmle Theatres
Art Lake, Jr. - father, Art Lake Sr., Dagwood of "Blondie & Dagwood"
Bill Lancaster, dad Burt Lancaster, actor
Jay Lester - father, Jerry Lester, comedienne
Gary Lewis - singer, father, Jerry Lewis, actor
Edmund Lindop - author, Children's Books and wrote a state-approved
textbook on Latin America
-M-

Bryan MacLean - composer, singer, songwriter, from the band LOVE
Craig Martin - father, Dean Martin, actor/singer
Mike Mature - father, Victor Mature, actor
Doug McClure - actor
Roddy McDowall born Roderick McDowall - actor best known for Planet of the Apes
Mike & Kit Menkin, father, Larry Menkin prolific writer for many of the popular TV shows of the 50's and early 60's, such as
Lawman, Perry Mason, 77 Sunset Strip and Death Valley Days. Also, Larry Menkin won the Canada Lee Foundation Award for Integration in the Arts,
for the show "Harlem Detective" which featured a white lead and a black lead. It was on WOR TV for two years, 1953-54. There's a long story about it ...the show was on
before the Supreme Court Integration Case so it was really pioneering. All of his scripts were donated by his son Mike to the University of Wyoming American Heritage Center
in Laramie, Wyoming in 1994. The collection is called, The Lawrence Menkin Collection ...
Ron Meyer, President of Universal Pictures
Denny Miller - "Scott Miller" , actor, one of a long line of screen Tarzans
Liza Minnelli - singer/actress, daughter of Judy Garland, singer/actress
and father, Vincent Minnelli, producer
Sherri Mishkin - father, Meyer Mishkin, helped discover Gregory Peck,
Anne Baxter, Tyrone Power & Kirk Douglas
Chris Mitchum - actor - father, Robert Mitchum, actor
Jim Mitchum - actor - father, Robert Mitchum, actor
Norma Jean Baker - actress, "Marilyn Monroe"
Charley Morgan - father, Harry Morgan, actor
Chris Morgan - father, Harry Morgan, actor
Bob Moss - NFL player
Mickey Munoz - surfer
Mary Murphy - actress
-N-

Dave Navarro - rock musician - Jane's Addiction

Sandy Nelson - musician, drummer "Teen Beat"
Randy Newman - songwriter/singer/Academy Award winner. Randy
was nominated for 2 Golden Globes and 13 Academy Awards.
He won the Academy Award in 2001 for "Best Original Song" from Monster's Inc.
Randy's uncle, Alfred Newman was known as one of the finest film scorist and
his other two uncles, Lionel & Emil were noted composers. Inducted to
the Rock & Roll Hall of Fame ~ November 2012
Tracy Newman - professional career in music and
sister of Larraine Newman of Saturday Night Live.
Bill Norton, writer / director
Ben Nye, Jr. - make-up artist, father Ben Sr., also a Make-up Artist
-O-
Margaret O'Brien - actress
Kevin O'Neal - actor
Pat O'Neal - actor, "Ryan O'Neal"
-P-
Steven Panama, father producer for Columbia Pictures
Mell Patton - athlete
was the most famous Athlete to come from Uni. He set a world record of 9.3 seconds
in the 100 yard dash for USC and the won the title "World's Fastest Human". He also won
the 200 meter Olympic title in London, after which a reporter asked him what was the
most cheering thing that happened during the race? Answered, "Pell-Mell" Patton, "When I heard a couple of folks over by the stands shouting "Yeah, University High"
Michael Pirosh, Superior Court Judge in Los Angeles.
Robert Pirosh, (Michael's father) was creator and writer of "COMBAT",
mid 60's television series, starring Vic Morrow.
Jane Powell, actress
Janet Purcell, former head hairstylist for NBC
-Q-
Christina Quinn - father, Anthony Quinn, actor
Kathleen Quinn - father, Anthony Quinn, actor
-R-
Bonnie Rait - singer, father John Rait, actor/singer
Maureen Reagan, daughter of President Ronald Reagan and
mother, Jane Wyman, actress
Tommy Retig - actor
Freddie Ridgeway - actor
Herb Ritts - photographer
Susie Rockwell - father, Robert Rockwell, actor
Geri Roth - father, Larry Roth was one of the early surfers (1937) in the
US. Original member of San Onofre Surfing club ...
their surfboards weighed 100 lbs
Gail Russell, actress
-S-
Leon Schniderman - band member of Oingo Boingo
Linda Scott- actress
Les Sheldon - Emmy winning producer / director
Robert Sherman - producer, Robert Sherman Productions host sites such as "Quizland.com" "
The best Quiz shows, Puzzles, Fun and Games on the Web", "HerMoment.com" an online "community for women" offering celebrity gossip and recipes,
and "MajoritySays.com", which polls Internet users on obtuse subjects. Robert's father, Allan Sherman, is the author, singer, songwriter, comedian, who wrote
"Hello Muddah, Hello Faddah". Robert is the subject of angst in his father's "Camp Granada", recorded in August of 1962.
Frank Sinatra, Jr - singer, father, Frank Sinatra, actor/singer
Nancy Sinatra - singer, father, Frank Sinatra, actor/singer
Tina Sinatra, father Frank Sinatra, actor/singer
Erika Sloane - father, Everett Sloane, actor
Jackie Smith - mother, Helen O'Connell, singer
Steve Smith - Carolina Panthers, NFL wide receiver
Judy Spiegelman - stage name (Judy Harriet), Mouseketeer

Mary Sperling - singer "Dick & Dee Dee"
Chuck Steel - singer
Tisha Sterling - actress, mother, Ann Southern, actress
father, Robert Sterling, actor
Dan Stevens, S'60, Theatrical Agent at William Morris and, later,
CMA; agent for the Sonny and Cher Show, Comedian JJ Walker, and many others.
Father, Robert Stevens, CA State Assemblyman and Senator and Superior Court Judge
Gary Stevens, S'61, Retired Motorcycle CHIP (CA Hwy Patrol); movie made of one of his cases.
Father, Robert Stevens, CA State Assemblyman and Senator and Superior Court Judge
Gayle Stevens Gorman, model - married to Cliff Gorman, Tony Award winning actor
Tom Stevens, S'64, Oldest Graduate of Navy SEAL Training; Officer in Charge of the Navy Parachute Team, who performed at the Holiday Bowl and World Series in San Diego; Tom continues to serve in Iraq and Afghanistan for Blackwater, the company who's security contractors were killed, burned, and hung on the Fallujah bridge in Iraq in April 2004. Father, Robert Stevens, CA State Assemblyman and Senator and Superior Court Judge
Steve Sweetland, singer in the Roger Wagner Chorale
-T-
Vernette (Missy) Tatum - Ms. "Typo" Queen ~ 2003
Elizabeth Taylor - actress
Jana Taylor - actress/photographer
Manuela Theiss - mother, Ursula Theiss, actress
father - George Theiss, director
and step-father, Robert Taylor, actor
Marshall Thompson - actor
Dean Torrance - singer, "Jan & Dean"
-U-

-V-
Peter Viertel - author, married actress Deborah Kerr, and is also known
for screenplays and novel "White Hunter, Black Heart"
Dennis Virkler - Film Editor, "Hunt for Red October"
up for Academy Award for The Fugitive - but lost to Schindler's List
-W-
Jackie Wagner - father, Roger Wagner, musician "Roger Wagner Choral"
Stephanie Wanger - mother, Joan Bennet
David Wapner - father, Judge Wapner
Lenny Waronker - executive, Dreamworks Records
Julie Webb - actress, brother Guy is a website member
Tim Weisberg - musician, flutist
Mary Louis Weller - actress
Cissy Wellman - father William Wellman, producer/director
Kip Whitman - actor
Stuart Whitman - actor
Steven Wiley, father of Noah Wiley, actor
Heidi Wisemuller - father, Johnny Wisemuller, actor "Tarzan"
Johnny Wisemuller, Jr. - father, Johnny Wisemuller, actor "Tarzan"
Wendy Wisemuller - father, Johnny Wisemuller, actor "Tarzan"
Carol Worthington, actress
Jack Wrather, Jr - father, Jack Wrather, Sr., producer "Lassie"
-X-

-Y-

-Z-
Gary Zekley - singer/songwriter/producer
father, Zeke, famous cartoonist
Carol Zekley, father, Zeke, famous cartoonist
brother, Gary - singer/songwriter/producer

and many, many, more