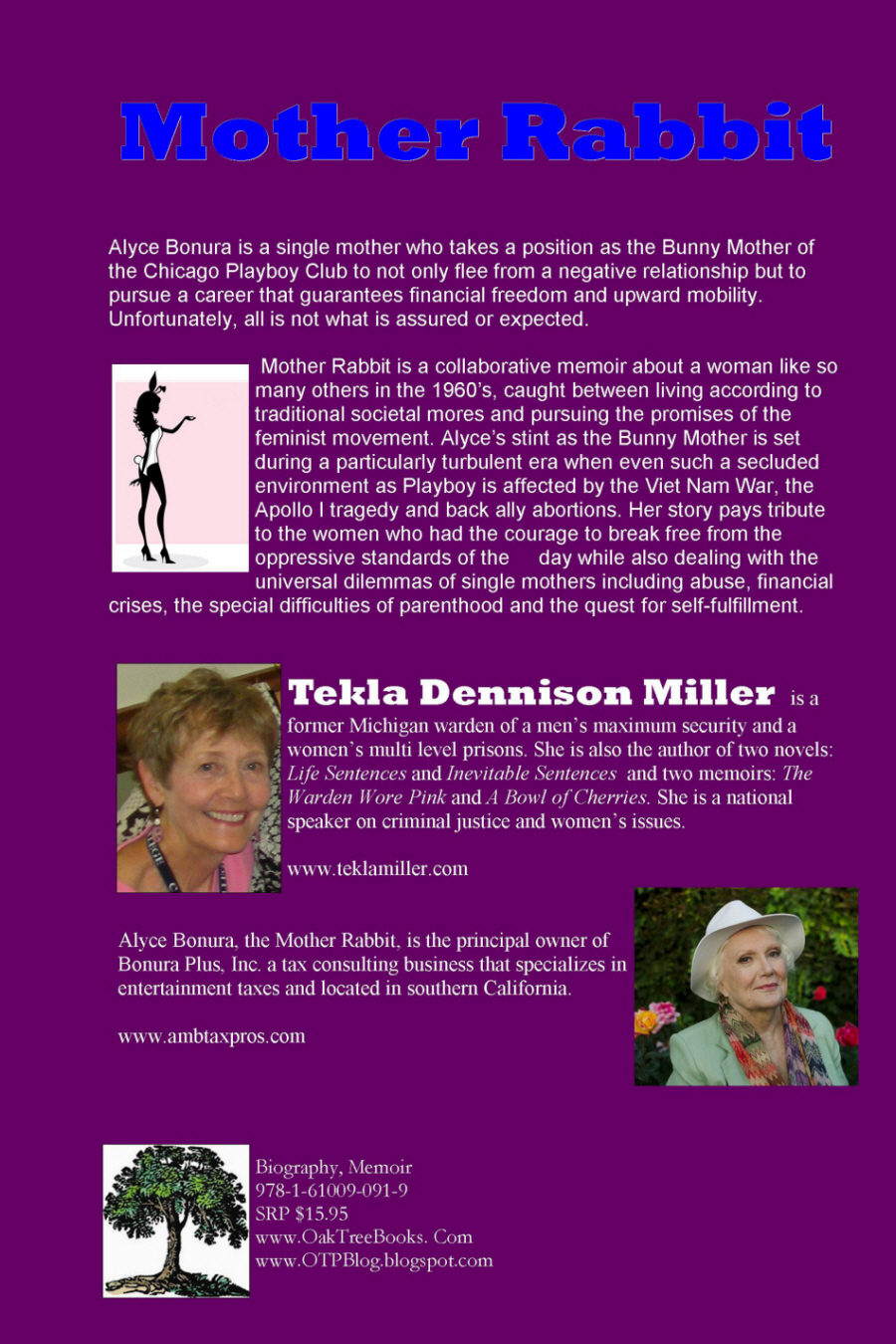 Tekla Dennison Miller '64
Named 2007 Commencement Speaker

Alumna from the Class of 1964, accomplished author and corrections professional will address the graduates this May; she will also receive an honorary doctor of humane letters degree.

An author, former prison warden, corrections consultant, teacher, volunteer, social activist, and national speaker on women's issues, juvenile and criminal justice reform, Tekla Dennison Miller `64, said it all began at Cazenovia College.
Back on campus in 2004, Tekla received the Distinguished Alumni Award at Reunion. Later this year, on Saturday, May 19, she will return to campus once again – this time as Commencement speaker to address the graduates at Cazenovia College's 182nd Commencement Ceremony.

During her 20-year career as a prison warden, Tekla was the first female probation officer in Oakland County, Michigan; and the supervisor of Michigan's first women's prison camp. Having managed two prisons simultaneously (a men's maximum and multi-level women's), she also taught in South Central Los Angeles after the riots, and worked with mentally challenged enlisted men for the U.S. Special Services in Germany.
Tekla's memoirs, The Warden Wore Pink and A Bowl of Cherries, focus on her career in corrections and her adversity-filled childhood. Her novel, Life Sentences, was released in 2005 and another is in the works. She has been featured on National Public Radio, and interviewed for a number of newspaper and journal articles (i.e. The Detroit Free Press, Corrections Professional Journal), and her articles have been published in a number of magazines, journals and books (i.e. Chicken soup for the Prisoner's Soul). Tekla also served as a technical consultant on a television movie, The Warden, and for an NBC news special about women prisoners.
Featured in Cazenovia College's fall/winter 2004 magazine, Tekla is excited about coming back and addressing the graduates. "I am both honored and flattered to have been asked to be the commencement speaker for the Class of 2007. As a freshman I arrived at Cazenovia College scared and the product of a traumatic childhood. Through the support, encouragement and insightfulness of the caring Cazenovia faculty and staff, I became the confident, successful woman I am today. Speaking to the graduates is one way I can share my appreciation for what Cazenovia College has given to me."

An adjunct professor at Fort Lewis College in Durango, Colorado, she teaches a course titled "Prisons and Prisoners." Tekla also teaches a "Teen Court/Street Law" class at local area high schools. She was honored by the Michigan Women's Hall of Fame, received the Josephine Davis Community Service Award and has served or is presently serving on the following list of organizations and associations related to corrections and to writing and education:
Southwest Youth Corps

American Correctional Association's Women in Corrections and Juvenile Justice

North American Association of Wardens and Superintendents

Association of Women Executives in Corrections

American Correctional Association

Association of American University Women

La Plata county Women's Resource Center

League of Women Voters

International Women's Writing Guild

National Association of Women Writers

Sisters in Crime

Mystery Writers of America

La Plata County Criminal Justice Coordinating Committee and Jail Task Force.

After earning her associate in arts degree here at Cazenovia College, Tekla went on to receive a bachelor of arts degree from the University of California at Los Angeles and her master of arts degree from Oakland University in Rochester, Michigan. She now resides in Colorado with her husband and two golden retrievers. For more information, visit www.teklamiller.com
Tekla's story is one of strength and courage in the face of hardship and dedication to serving others. For this reason and many more, Cazenovia College is pleased to announce Tekla Dennison Miller '64 as the institution's 182nd Commencement Speaker College on May 19, 2007 – the day we all come together to celebrate the accomplishments of the Class of 2007.