Brentwood Elementary ...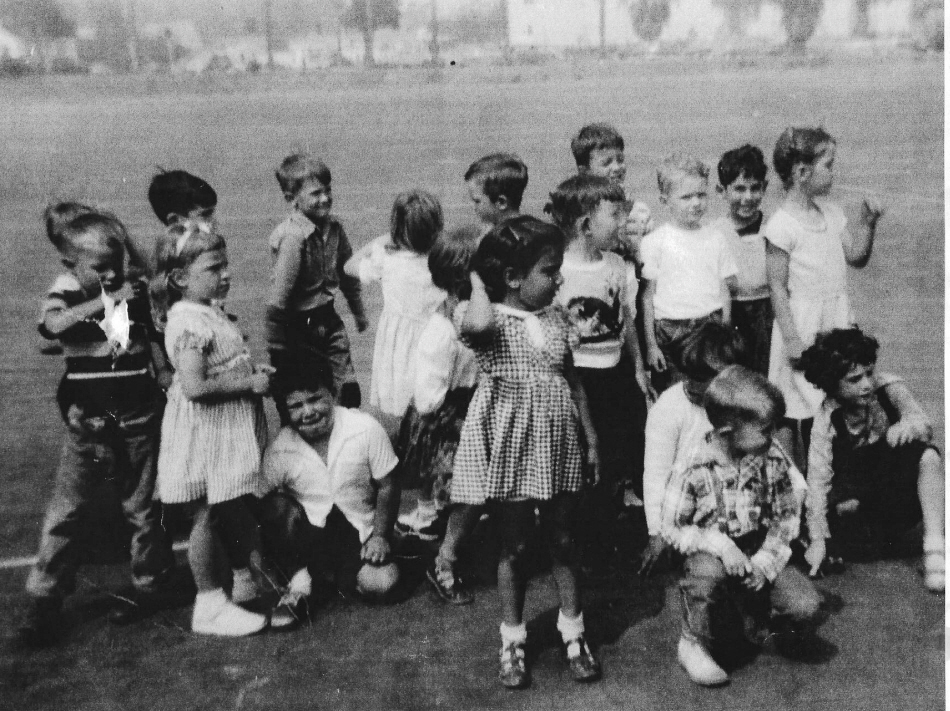 Thanks to Jane McNaughton for these treasured pictures ... looks like Kindergarten. That's Jane with the ribbon
in her hair ... do you have any more names to add???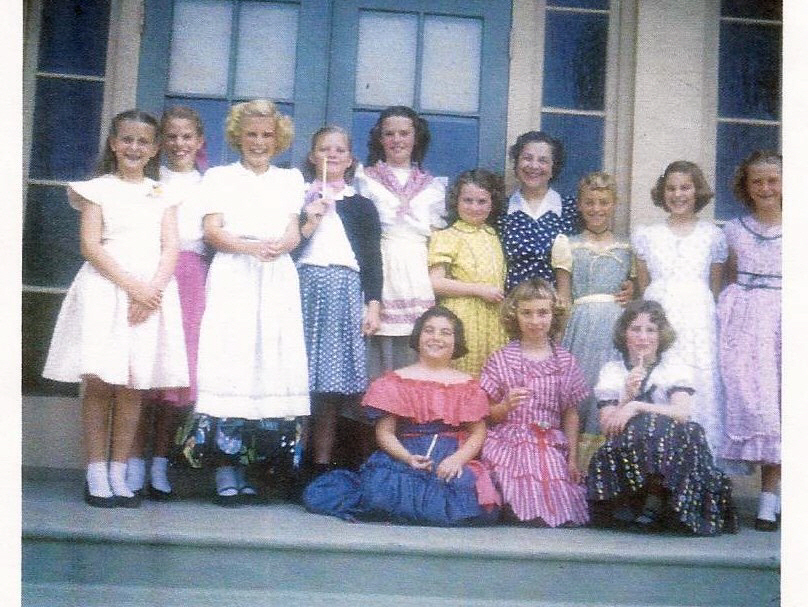 L-R Leslie Chadbourne, Leslie Young, Sally Rolan, Ann Cleveland, Jane McNaughton, Mrs. Blair, Linda Hurst, Ann Patterson, Linda Lou Erhardt
front row: Dale Luster, Penny Davis, Susan Miller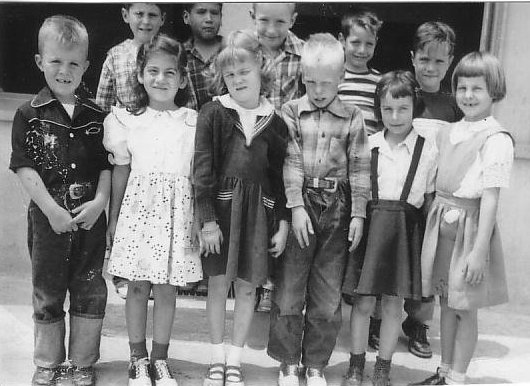 1950 ~
front row -
John Mosher, Dale Luster, ? David Willson, Sheila Fields, Ann Patterson
Don't you know that David Willson, is saying ... "you're touching me!!" ... ;-)
Photo submitted by Ann Patterson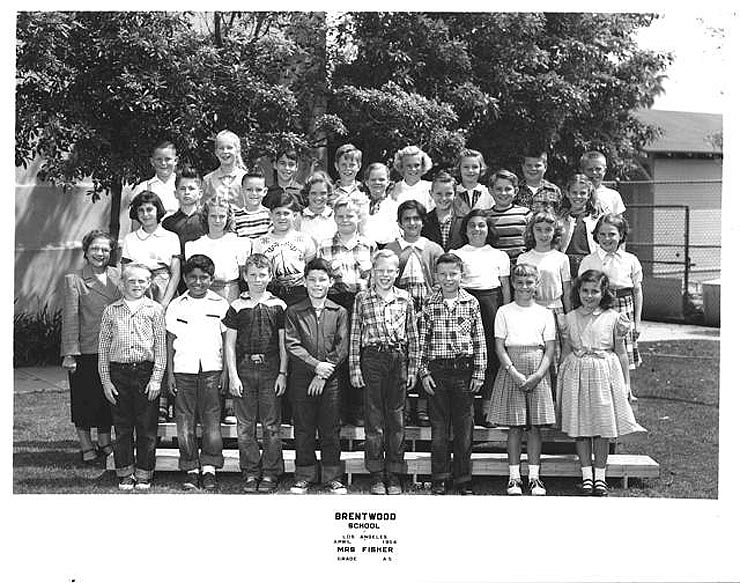 1954 - Mrs. Fisher's Class ... (Place your mouse on their nose for their names)
Skooter Booth, Carol Powers, Margaret Grossman, John Findlater, Sally Rolin,
Vicki Schaeffer, Stowe Killingsworth, Loyd Knutson
Glen Moss, Tim Riley, Karen Doran, [Wendy?], Bobby Brann, Mark Morrison, Leslie Young
Myra Minkhoff, Lindy Lou Erhardt, Bobby Barton, John Herishoff, Linda Wolfe, Dale Luster, Penny Davis, Jane McNaughton,
Mrs Fisher, John Fisher, Manuel Delgado, Michael Clark, Richard Hershey, David Willson,
Jimmy Webster, Linda Lou Hurst, Ellen Isaacs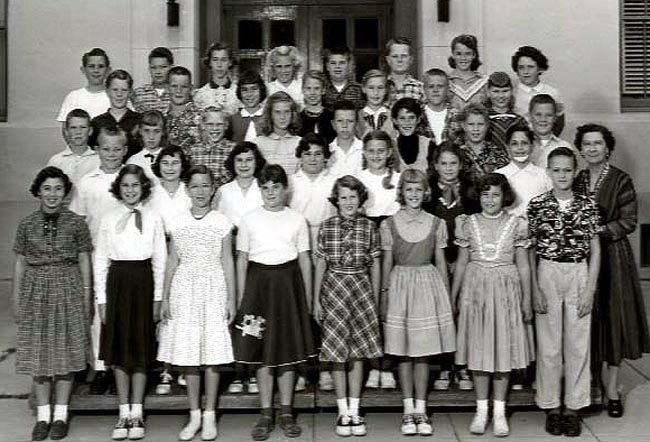 1955 - Miss Blair's Class ...
Mark Morrison, Randy Leavenworth, Melissa Moore, Sally Rolin, Stowe Killingsworth,
Eddie Volz, Ann Cleveland, Janet Thomas
John Findlater, Skooter Booth, Margaret Grossman, Leslie Young, Vicki Schaffer,
Loyd Knutson, Janet Purcell,
Michael Clark, Penny Davis, David Willson, Lindy Lou Erhardt, Jimmie Webster,
Sue Rapaport, Ray Huntington, Bill McMann
Brent Miller, Sheila Fields, Ardith Fields, Dale Luster, Leslie Chadbourne,
Jane McNaughton, Alan Levinson, Ms Blair
Linda Meyrowitz, Ann Patterson, Stevie Greenberg, [?], Susan Miller, Linda Lou Hurst,
Ellen Isaacs, Tim Riley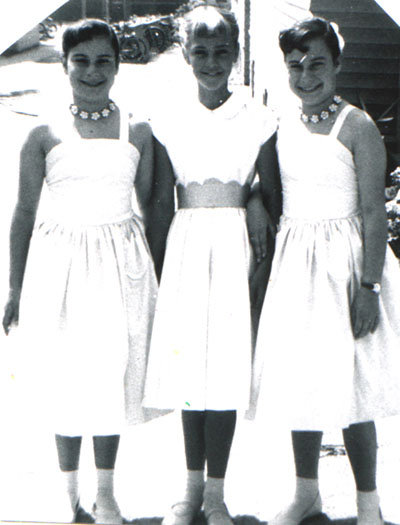 Ardith Fields, Linda Lou Hurst, Sheila Fields ... 1955
(picture submitted by John Findlater)

Johnny Findlater holding hands with Mrs. Blair 6th Grade ... My guess is
John got straight "A's" that year!!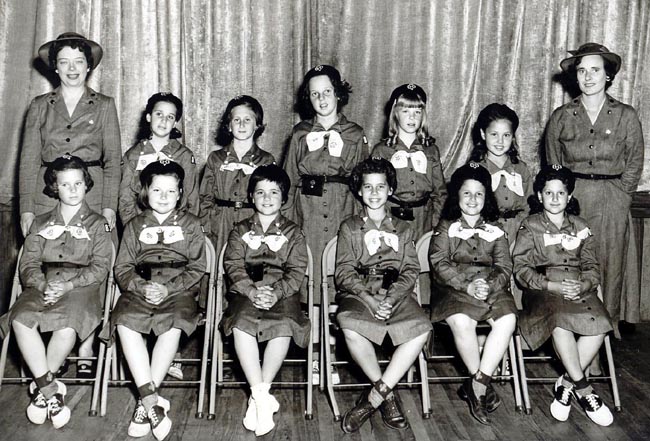 Cheri Johnson's Brownie Troop
back row L-R Mimi Johnson (mom) Carol Ann Lewis, Susie Miller, Trudy Barker, Cheri Johnson, Iris Hatton, (mom?)
Front row ... [?],[?],[?],[?],[?], Judy Champagne, Need some names please folks!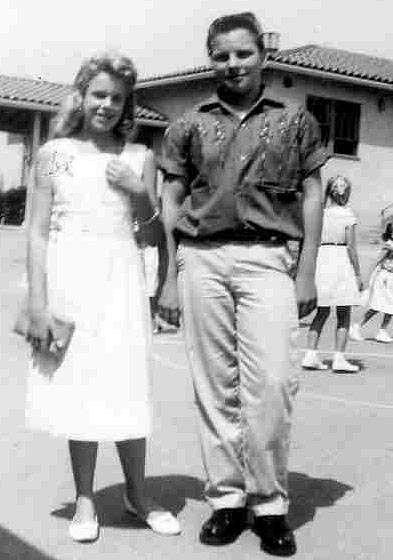 Michelle Fox & John Kuhn ... year - 1957