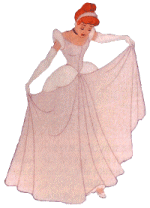 CINDERELLA
by Tekla Dennison Miller
Excerpt from Bowl of Cherries


When my two best friends, Sue and Kathy, made the high school cheerleading squad and I didn't, I was devastated and wanted to leave town. Though I was trained in ballet, I discovered I showed no talent for doing cart wheels and splits while shouting words of encouragement that would bolster our team's performance and intimidate opponents.

Not being a cheerleader at East Syracuse High in 1958 knocked me out of the first tier of popularity and back to intramural field hockey and volleyball. While Sue and Kathy wore spiffy sweaters and skirts and performed in front of cheering crowds, I played against other classmates in an empty gym. Unlike the cheerleaders, I had to wear a one-piece blue cotton gym suit with a tailored bodice that gathered at an elasticized waist.

The jumpsuit snapped down the front to almost where the shorts ended at mid-thigh. Fashion took a back seat to my athletic ability and no matter how well I played in any sport, I would never achieve a cheerleader's prestige. Even if Sue and Kathy missed their cue and ended sprawled on the gym floor rather than at the top of a pyramid, they looked good.

I got my wish about leaving town, but not because I didn't make the squad. My sister, Alyce, ten years older than me, my guardian, and a single mother of two sons, moved us to Los Angeles. I was no longer in the second tier of popularity at my new school. I wasn't in any tier at all. So I was thrilled when I was selected as a Pom-Pom Girl on the drill team at University High. I knew that when I was chosen it wasn't solely based on any talent I had, except I could step in rhythm. Instead it was my willingness to practice at six in the morning. But I didn't mind the lack of competition because it guaranteed a spot for me. I also got to wear one of those spiffy outfits.

At each Friday night's game the school drill-team gathered with the marching-band on the playing field at half time. We wore orange pullover sweaters with peter pan collars, white pleated skirts ending just above our knees and white tennis shoes and crew socks. We carried orange and white pom-poms that we pushed into the air in sync with our routine. That year we placed second in the city-wide competition for doing a drill to "You gotta be a football hero to get along with a beautiful girl."

Shortly after Christmas while I filed college applications, the other pom-pom girls made plans for the senior prom. I had no hope of attending the prom. No boy had noticed me since we moved to LA. So when my sister asked, "What are you doing about the prom?" I answered, "I guess you didn't notice, I haven't dated anyone since I've been here. Who would I go with?" "We'll see about that." She gave me a June Cleaver smile. "You'll never forgive yourself for not going to your prom."

Though I didn't miss dating, I felt more an outcast not being asked to the prom than I had when I didn't make the cheerleading squad or worse yet on my first day at University High School. That day I was noticed because I was a farm girl who looked like one of the Beverly Hillbillies, wearing a fading plaid sack dress. After that I wasn't on top of any boy's list to ask out. As a teenage girl, getting good grades didn't get as many points as looking good in a bikini, so I, with my straight A's, was out of luck. I hid behind a proud smile and told Alyce, "The prom is nothing special in the scope of my entire life."

I held up the stack of school books I was carrying. "I'd rather study: you know how important getting a college scholarship is to me. And I need to baby-sit as much as possible. How else will I cover expenses?" Alyce ruffled my hair. "You'll see. You're going to the prom." My sister, a brilliant business woman who looked like a model and men followed, could say that.

The rest of that semester I studied extra hard to be sure I got a scholarship. Alyce, on-the other hand, apparently was beating the bushes for my prom date. One day she came home from work and announced, "I've found him." "Who?" "Your prom date." Alyce's face was lighted by a smile that sprawled from ear to ear. "What? You can't be serious. I have no intention of going to some dumb prom, and absolutely not with some guy you bribed." "I didn't bribe anyone. He's the son of a colleague. I think you'll like him." "I can't believe you're doing this. I'm not going."

Then she produced a gold satin tea length dress that I could only imagine Princess Grace wearing. The dress had cap sleeves, a scoop neck and a bodice that would snug my torso. The full skirt gracefully flared from the waist which was accented with a matching gold satin sash and a satin rose. "What's that?" I pointed at the gown. "Your prom dress. That is if you like it. I saw it at the May Co., and I knew it was perfect for you," Alyce announced as she fluffed the skirt making the material sing.

The dress was beautiful and after a life time spent in hand-me-downs, the thought of wearing the first truly elegant dress melted the horror of being escorted to the prom by a store-bought guy. "Try it on." Alyce pushed the dress towards me. I didn't take it. "Go ahead. Just see how it looks."

I knew what she was up to. She believed once I had the dress on, I would change my mind. She was right. I was caught off guard and should have remembered her stubbornness once she had her mind set on something. Yet standing there with that gorgeous dress held in front of my face, I had temporarily forgotten her past. My sister was and is an expert in obstinate persistence.

Perhaps she was also making up for the time she was supposed to be watching me and didn't. She was in high school and I was tricycle age. Instead of keeping an eye on me as Mom had told her, Alyce was printing up and selling raffle tickets to raise money to start a club she dreamed up called Friends First. When she and her two best friends were not accepted into the high school sorority, Alyce was so intent on getting that new club off the ground she neglected Mom's orders. While she was selling the tickets, I fell off my tricycle and cut my left eye bad enough to have stitches. Mom didn't talk to Alyce for three weeks which was a worse punishment than the spanking she got in front of our brother's kindergarten class when she was eight. She got the spanking for skipping school and taking the children with her to a baseball game. Yet she never stopped going to the games even on school days and her club grew into another and more recognized sorority supported by colleges throughout the country.

I glared at the gold satin dress suspended in front of me, but I knew better than to fight Alyce's determination once she had made up her mind to something. I grabbed the dress from her and retreated to my bedroom to try it on. As I slipped the dress over my head and down my body, I shuddered with delight at the luxurious softness of the satin. I closed my eyes and caressed the gown's silky bodice and skirt. Then I twirled around so I could again listen to the rustle of the new material.

When I came back to the living room to model the dress, Alyce pulled out matching satin pumps and bag. I shook my head in disbelief. Alyce as always knew her younger sister well. When she held up the new white wool coat, I surrendered. "You've thought of everything," I said shaking my head and frowning. "Almost. I've got to make an appointment with Michael to get your hair and nails done. You're going to stun them at this ball."

"Hmmm." I said and escaped to my room with my bounty. I sat on my bed fingering each item laid out before me and dreamed about the prom. But then I thought what if I hate my date? What if he's a greaser or worse yet a four-eyed nerd with buck teeth and pimples? I yelled out to my sister, "By the way, what's my date's name?" "Troy. Troy Marvel."

"Ah, the marvelous Troy," I chuckled, wondering if she had invented the name, just as perfect as the dress. Later that evening I discovered Troy was a student at the University of California, Los Angeles (UCLA) and he drove a MG. Not only did I have a date, but he was an older man, a college man.

On the day of the prom Alyce kept her promise and dragged me to Michael's to get my hair and nails done. "I'll have to work a major miracle," Michael said as he rubbed his hand in my hair. "It's so fine and no body." Then he smiled and flirted with Alyce, as always. Michael didn't charge Alyce full price for his services and never accepted a tip from her.

Michael scrubbed my head with a fragrant shampoo that made my scalp tingle. I began to feel the transformation taking place from a char-woman to Cinderella. While I sat under the hair dryer, a manicurist turned my hands - raw cuticles, shaggy nails and all - into ones that I'd only seen the likes of in Seventeen Magazine.

As I admired my new pearl nail polish, a woman in a pink lab coat approached me carrying a suitcase and grabbed my newly perfect right hand. "My name is Bobbie," she said and pulled me toward a bar stool in front of a mirror. "Sit," she said pointing to the stool. I did as I was told. She placed the suitcase on a shelf beneath the mirror that faced me. She opened the case and produced layers of colorful makeup. "Oh no," I screeched and glared at Alyce. "It's bad enough I'm going through this date thing, but this?" I pointed to the container. "This won't be painful," Bobbie laughed. "Besides you need a little color." "Who needs color? I don't want to be a clown." "Trust me," Bobbie said with a wink. I groaned but gave in when Alyce hovered nearby.

When Bobbie finished her task, I didn't recognize the girl in the mirror. Michael had created a soft, yet sophisticated up-sweep hair style and Bobbie's magic gave my skin a glow which looked completely natural. And my eyes seemed huge. I had never imagined looking like this. "It's not bad," I said, tilting my head from side to side. Secretly I felt like a swan rather than the ugly duckling nerd I thought I was. For once, I didn't stick my tongue out at the image staring back from the mirror.

Promptly at seven that night, Alyce and I heard a knock at the apartment door. I took a huge breath and wanted to bolt from the room, but Alyce was too quick. She flung the door wide and produced Troy, a drop dead handsome twenty-one-year-old with black curly hair and perfect white teeth. "What a dream-boat. This is going to be quite an evening," I mumbled to myself. "I couldn't wait for this evening," he said and handed me a corsage of white baby roses held together by gold satin ribbons that matched my dress. Then in one fluid motion he helped me on with my coat, took my arm and led me out the door. He had class and a lot of practice at the smooth use of it. I was charmed.

Troy's MG sped into the school parking lot. He jaunted around the car to open my door as I sat like a queen waiting for him. Several students stopped to see who he was. He reached his hand toward me and helped me out of the car seat. I tried to remember Alyce's lesson about swinging both legs out at the same time so as not to expose my privates. You could hear the gasps from the group when I rose out of the car and they recognized me. Then I heard a low murmur as we passed them and entered the school. With every step I took, the haughtier I felt.

Troy and I strolled into the gym transformed for this night into a Hawaiian resort complete with miniature clam-shaped water falls, fountains sculpted like fish, potted palm trees, flaming torches and non-alcoholic punch served in coconuts. The obligatory crystal ball twirling from the center of the ceiling scattering glow-worm like images about the room, however, seemed out of place in Hawaii. A hush filled the room and with everyone staring at us, Troy circled his right arm around my back to dance. Then as though someone ordered an attack, the same girls who had ignored me for the past two years surrounded us and greeted me, their new best friend. I laughed and shook my head at them in ridicule. When I turned to introduce Troy, he interrupted me, "I'm Troy Marvel. Tekla's boyfriend."

Prince Charming had rescued me and completed my metamorphosis. For one night I was a swan, Cinderella touched by her fairy godmother - and it was wonderful. Yet like all fantasies, that one came to an abrupt end. All too soon I was home again, pulling off the beautiful dress and stepping out of the matching shoes.

Troy did take me out again, but when he discovered I wasn't the glamorous woman manufactured by Alyce, Michael and Bobbie, he moved on to other women. Unlike the real Cinderella, the glass slipper didn't fit my foot. Instead I went back to babysitting, making plans for my high school graduation and college, a serious student once more. Yet that one evening will forever be special to me, because I learned about the love of a sister and to what lengths she would go to make my life magical.
http://teklamiller.com