Dianne Novak Anderson

and the TDRS-I Recovery Team
Kennedy Space Center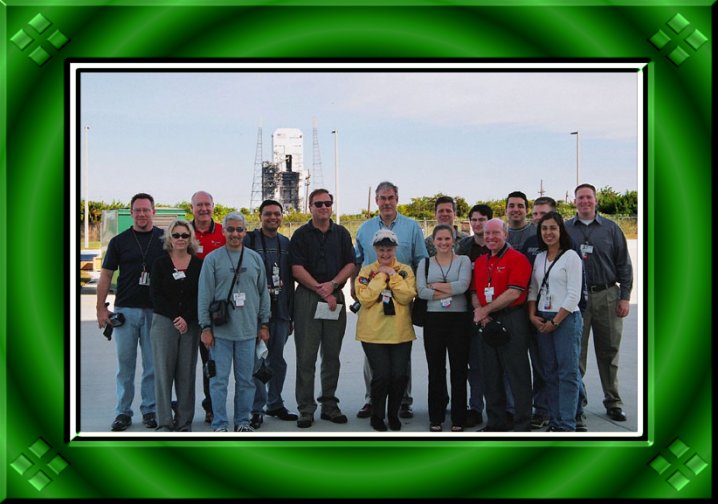 Dianne center in yellow jacket ...
I work for Boeing Satellite Systems Division Customer Relations
in El Segundo ...

My job is to take the customer out to the launch site and support all the executive and customer activities during a satellite launch campaign up until lift off of the rocket. This site is the Delta IV heavy rocket launch site. I am taking a group of VIP's on a tour of the launch pad. Pad is located at Cape Canaveral Air Force Station in Florida.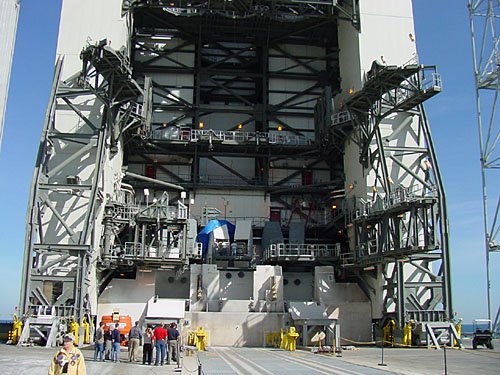 DDianne (in the foreground) said, "see me running - lost someone at the gate" ... opps :-)