Islander Awards








I
PPaul Groesse II, father of
Proud Islander Paul Groesse III
was nominated 11 times by the Academy Awards for
"Best Art Direction"
and was awarded the Oscar 3 times ...
and he was involved in making 50 movies!!!
Mister Buddwing (1965)
Twilight of Honor (1963)
The Music Man(1962)
Lili (1953)
The Merry Widow (1952)
Too Young to Kiss (1951)
Annie Get your Gun (1950)
Little Women (1949)*
The Yearling (1946)*
Madame Curie (1943)
Pride and Prejudice (1940)*

Seymour Felix, grandfather of
Proud Islander, Judi Hersh Welch

( was Dance Director for Florenz Ziegfeld through 30's until Flo died...also was under contract to MGM and later 20th Century Fox until he had his heart attack in mid-50's...)

Won an Oscar for
"The Great Ziegfeld" in 1936...first award ever for
"excellence in Dance Direction for the number ' A Pretty Girl Is Like A Melody ".

Trivia: He was close friends with Roger Gordon's dad, Mack Gordon, songwriter.
Also worked on films with Bill Bakaleinikoff's uncle......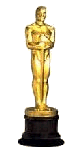 Have anymore names to add??????
email Carol McConkey Younger