Richland Elementary ... 1955
Thanks to Karen Blessing for all of the names!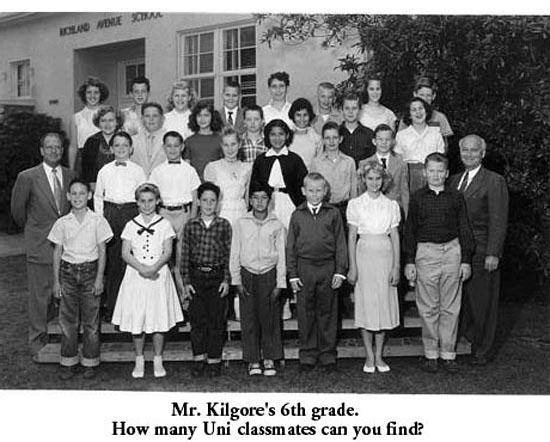 6th Grade Class ... 1955 ...
Top row - L-R
Mari Jo Humphries, Jimmy Moorman, Candy Townsend, Bill Riegert, Ilene Blate,
Mike Freise, Nancy Viller, Fred Rauchman

2nd row
Beverly Lynn Sprague, Jerry Grunman, Karen Blessing, Phil Birnbaum, Susan Sidy,
Larry Albright, Barbara Fradis
3rd row
Bruce Canright, Richard McKinney, Jerolyn Lane, Martha Aguirre, Steve Hill,
Ronnie Richards
4th row
Duane Bruce, Heather Roberts, Charles Maynard, Jesus Bautista, Dennis Welch,
Gloria Gathercoal, Jimmy Smith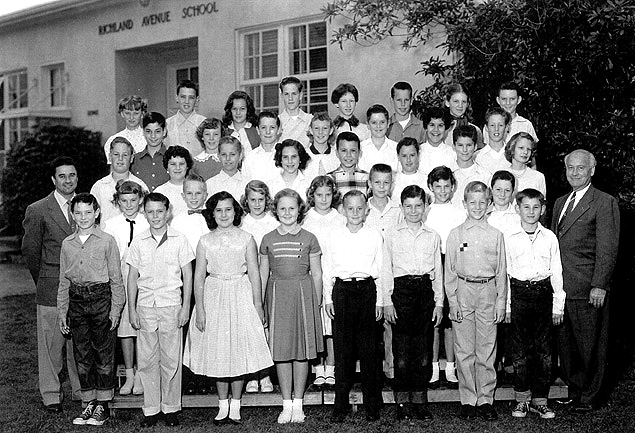 Mr. Koenig's class . 6th grade graduation picture ...
Top Row ... L-R
Carol Koke, Bob Jones, Cheryl Pritchard, Jack Mawer, Linda Brown, King Baggot,
Carol Hancock, Dennis Lynch
2nd row
Edwin Franklin, Marilyn Lockett, Ward Smitson, Karen Wuest, Jack Mitchell,
Toni Danchik, David ?
3rd row
Alan Broude, Dianne Novak, Keith Mercil, Geri Roth, Richard Pina, Leah Ferro,
Rusty Benglen, Mary Glisson
4th row
Lenore Hawk, Billy Basner, Helen Reese, Emily ?, Ralph De Garimor,
Sandy Golden, Theron Miller
5th row
Ian Campbell, Jim McWhirter, Susan Cruise, Nancy Horton, Richard Cox,
Brian Johnson, August Wagner, Stephen Kravit