Uni High Days ... Islanders & Friends & Parties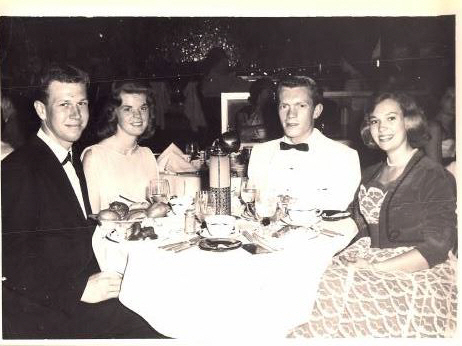 Dick Gosting, his date Cheryl, John Nollen & Bobbie Fisher
Coconut Grove ... 1960 ish
Di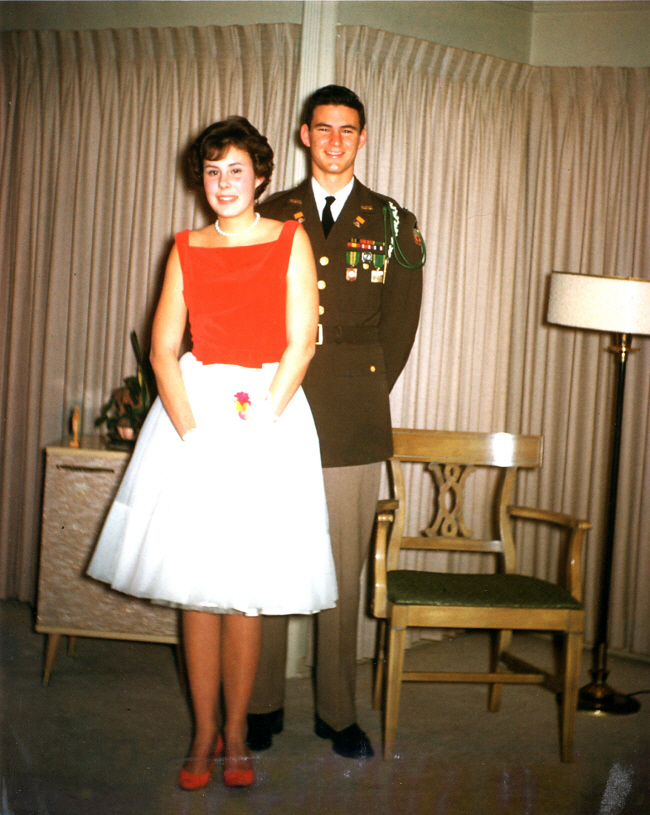 Marge Godbout & Pat Wagner,
Dressed for the Military Ball ~ January 1961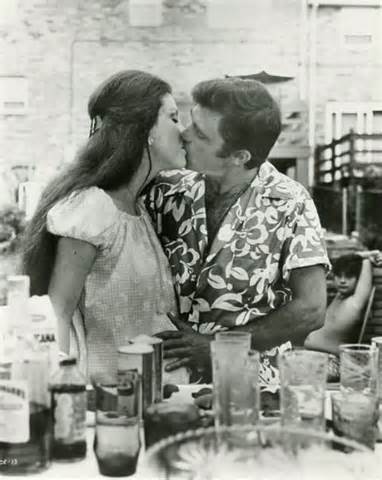 Gayle Stevens and husband to be, actor Cliff Gorman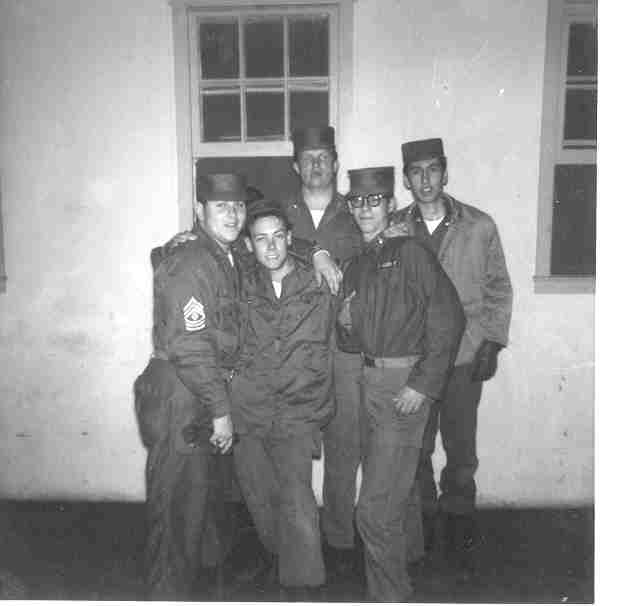 Back Row ... Frank Holguin
Front Row ... Jim Hine
Ft. MacArthur in May, 1960 with the ROTC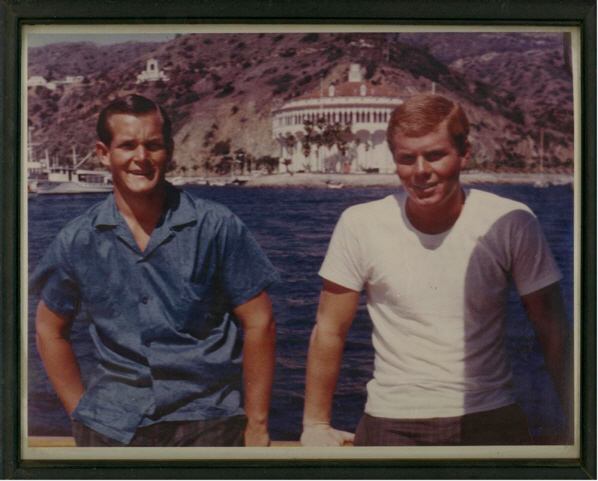 Skooter Booth & John Findlater, Catalina Island ~ 1961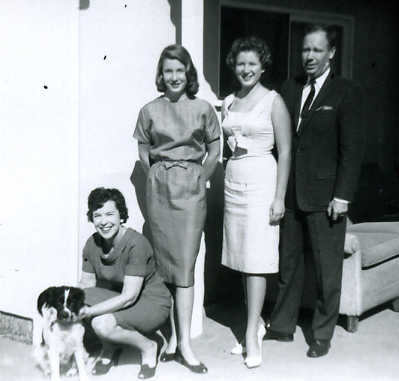 Barbara Colwell Cameron's Family ~ December 1959
Photo taken at their house on N.Bundy Dr.
From left to right:
Nappy (their precious but entirely undisciplined dog); Ruth Colwell;
Barbara Colwell (Cameron), Linda Colwell (Kennedy); Frank Colwell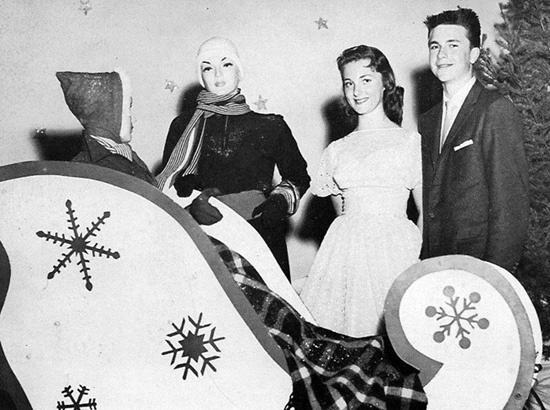 Charlene Bergman & Vince Flaherty ... 1959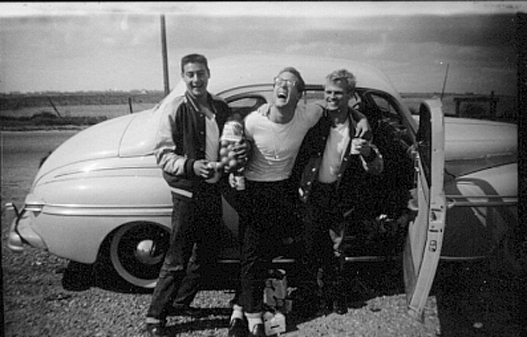 Bob D'Amore, Doug Rohrbough & John Fisher on road trip
in front of Bob's '47 Merc ... 1959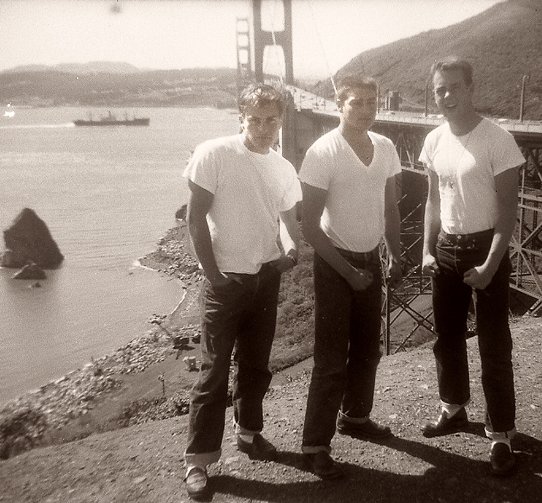 Same Road trip Dick, Bob & Doug ~ 1959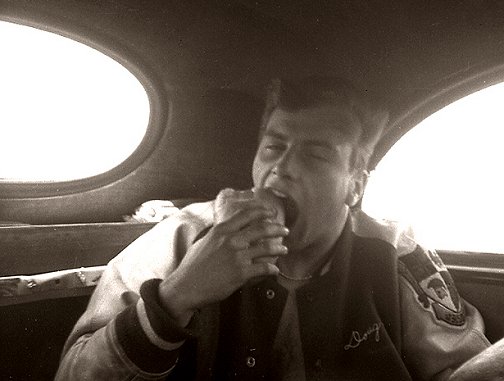 Dick taking a BIG BITE inside Bob's car ... wearing Doug's jacket.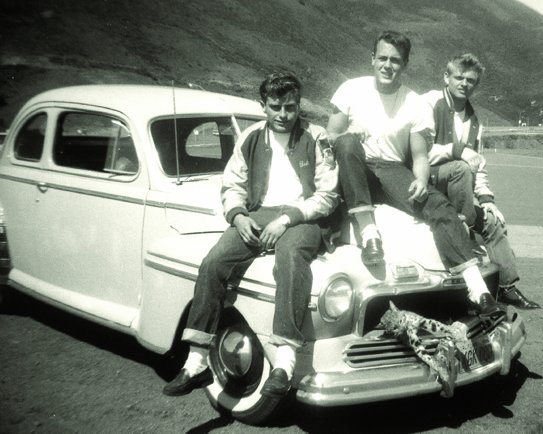 Dick Corlett (wearing Bob'jacket...were they trying to confuse us?) Doug & John Fisher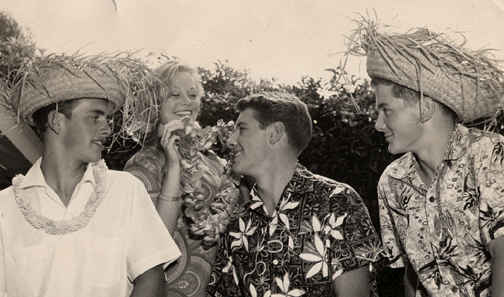 Jerry Weeks, Bobbie Barton, Rob Hawkins & Marshal Stevens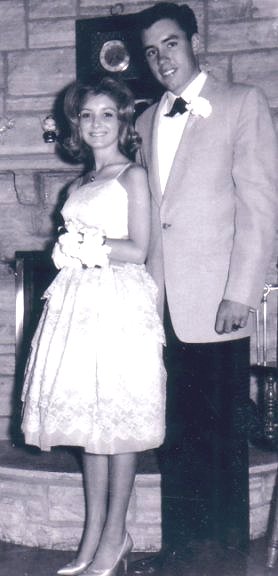 Carol McConkey & Eddie Moore ~ Senior Prom 1961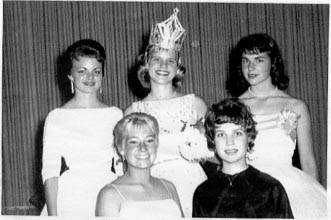 1961 ...Queen Kathy Ellsworth & her Court - 12th Grade Y-Teen
back row ... (?), Queen Kathy, Lee Schuster
Diane Graveline, Adrienne Sepmeyer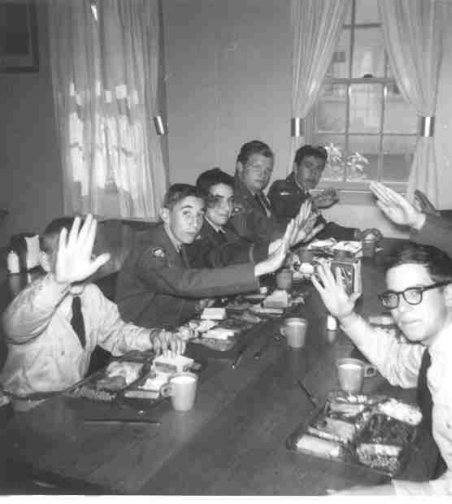 The R.O.T.C. group at Ft. McArthur ~ 1960
Left back ; Frank Holguin, John McNaughton, (?), (?), (?)
on the right, Jim Hine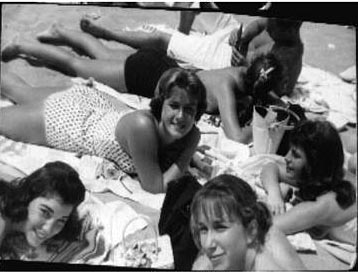 1960 State Beach ... Patty Robson, Vernette Tatum,
Holly McCloud, Lauren Greenberg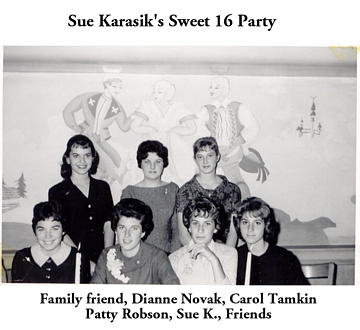 1960 ... Sue Karasick's Sweet "16"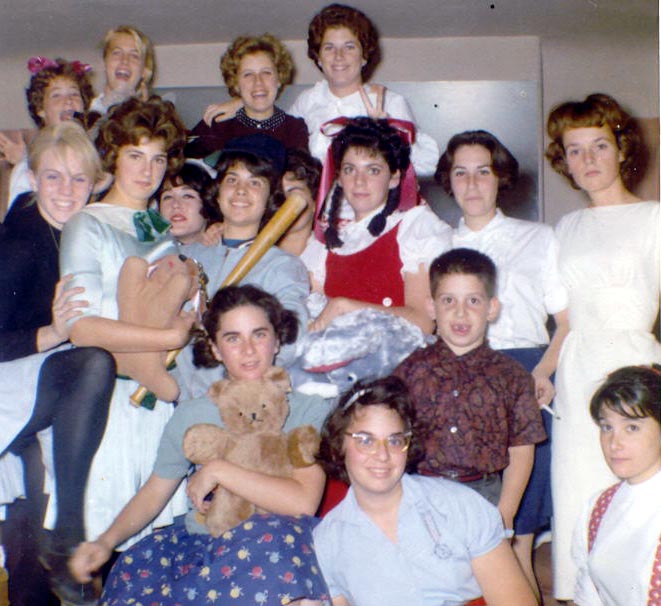 Susan Ozer's Sweet "16" ~ December 1959
Top Row ~ L-R
Renee Palmer, Jordine Bankey (W'61 deceased) Nancy Forman, Sue Karasick
Ann Scheckner, Carol Carfagno, Suzanne Bornstein, Nancy Arnold, Susan Ozer,
Karen Burstyn, Kathy White
Vicki Singer, Corrine Singer, boy cousin, Sue Jacobs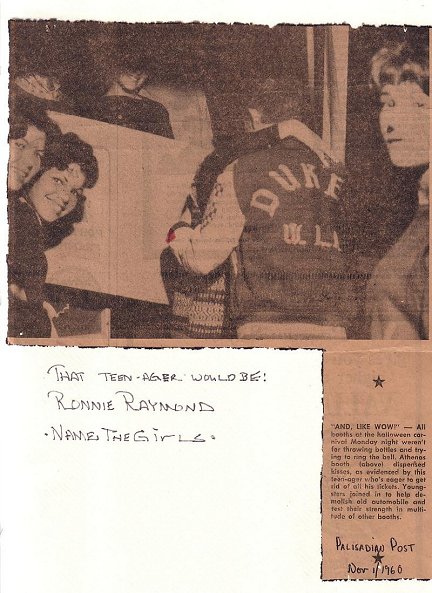 Jill Salisbury & Judi Hersh at the Kissing Booth,
Muffy Cohan inside the booth, and Ronnie Raymond getting
a kiss from ?, Sue Ehinger on right.. does anyone know who is kissing Ronnie?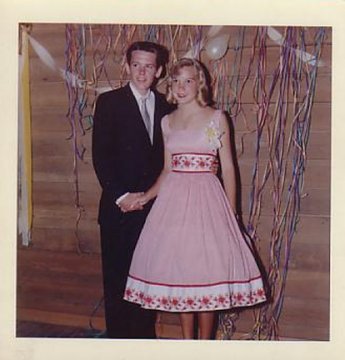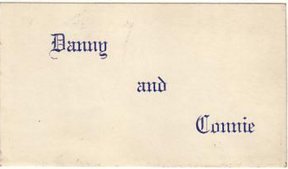 Danny Fuller & Connie Middleton ... 1960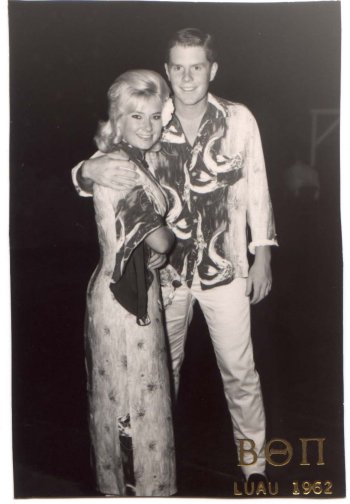 Diane Graveline & John Findlater ~ John's Fraternity Party ...
he was wearing the after shave "Aqua Velva" and now
every time Diane smells "Aqua Velva" she thinks about
John, aka Mr. Aqua Velva Man ... :-)
1961 ... Carol McConkey, Muffy Cohan, Joanie Burns,
Diane Graveline, Patti Malmen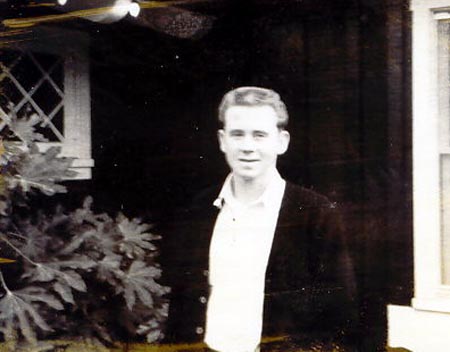 Don Parson - Christmas 1962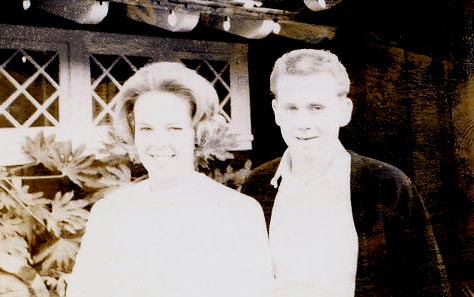 Cheri Johnson & Don Parson - Christmas 1962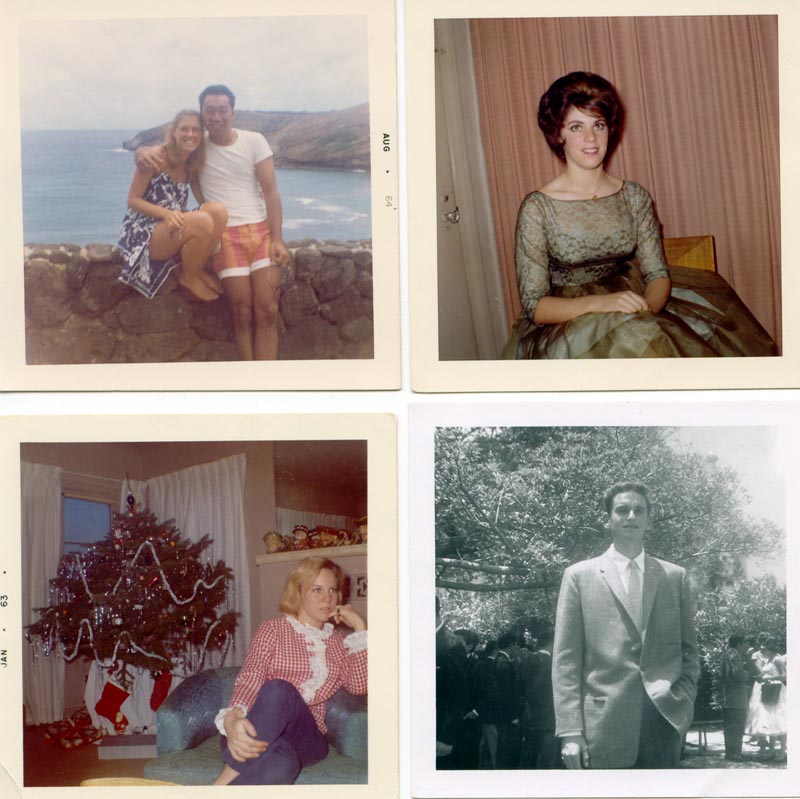 Top L-R Nancy Forman & friend, August '64, Susan Ozer
Ann Scheckner, January 1963 and Stuart Kern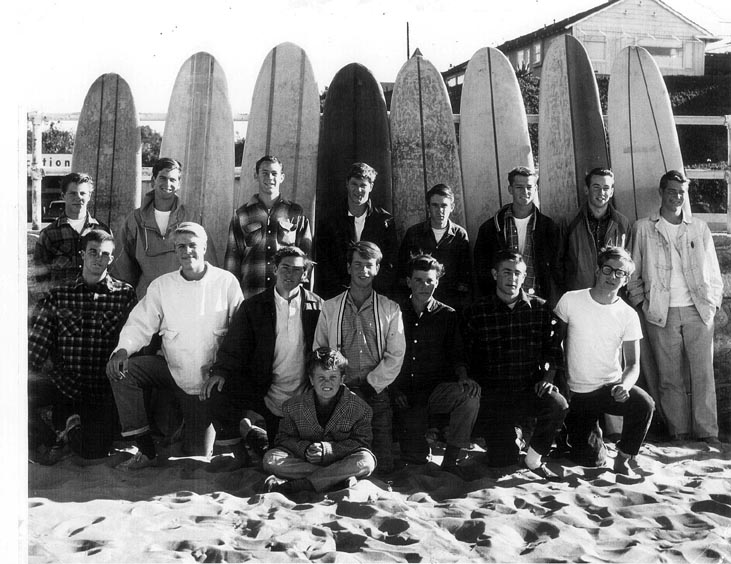 Thanks to Jim Hine ...
North Bay Surfers ~ Winter 1961 ... Taken at State Beach ( 8:30 AM)

Top row : L to R
Jim Ganzer, Jim Hine, Brian Donley, Pete Marsdan, Jerry Waco,
Pete Johnson, Chuck ?, Willie Scheer
Middle row :Bob Barada, Loyd Knutson, Stuart Bailey,
Dave Stewart, Mark Neikrug, Bob Gilbert, Tony Kronman
Front row: Mike Lurray
Note: Jerry Waco and Mike Lurray did not go to Uni in 1961.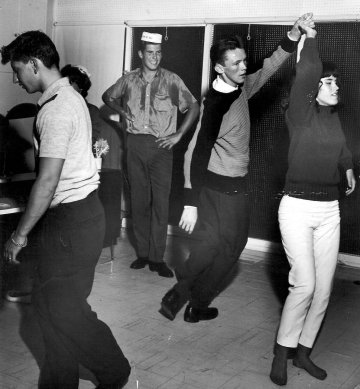 Pete Avalone, Bob Matthess & Todd Turnham dancing with Joy Schmitman
~ Summer 1961 ~ at a party at Mike Bobricks ...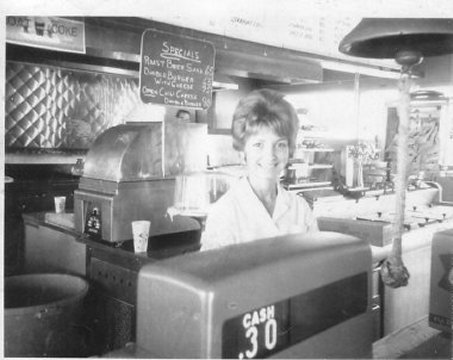 Carol McConkey on her first (and only day) and Neenies!!
See the sign in the background ...
Roast Beef Sandwich, $.65 , double burger, $.65 , with cheese, $.75!! :-)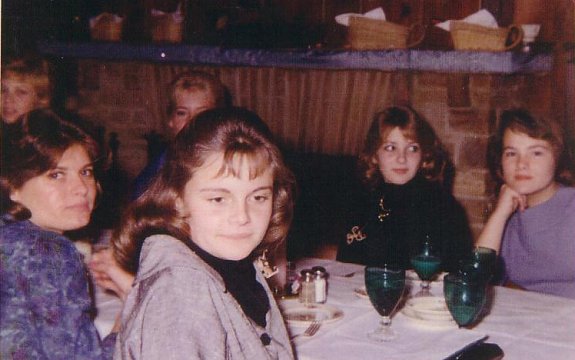 Geri Roth's Sweet 16 Party ~ Thanks Geri for the great pictures ...

back row - Adrienne Sepmeyer, Diane Graveline, Carol McConkey, Muffy Cohan
Holly McCloud, Linda Ortiz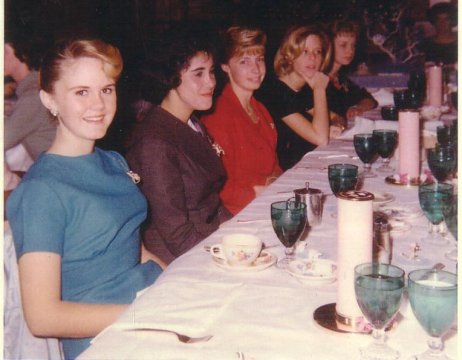 Nancy Horton, Andie Mike, Monica Webb, Stephanie Moss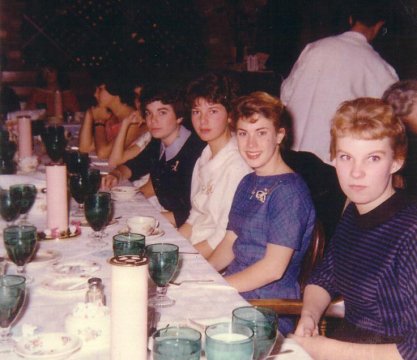 Judy McCord, Anne Shipley, Jill Salisbury, Patty Robson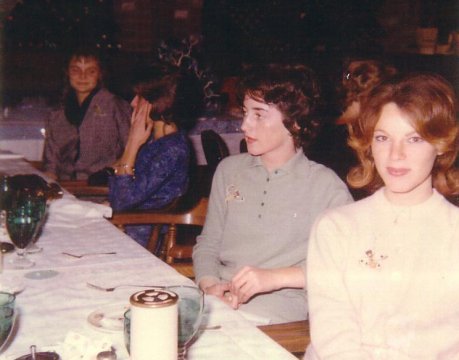 Dani Herman, Gail Aronson, Holly McCloud, Linda Ortiz