Future Uni kids ...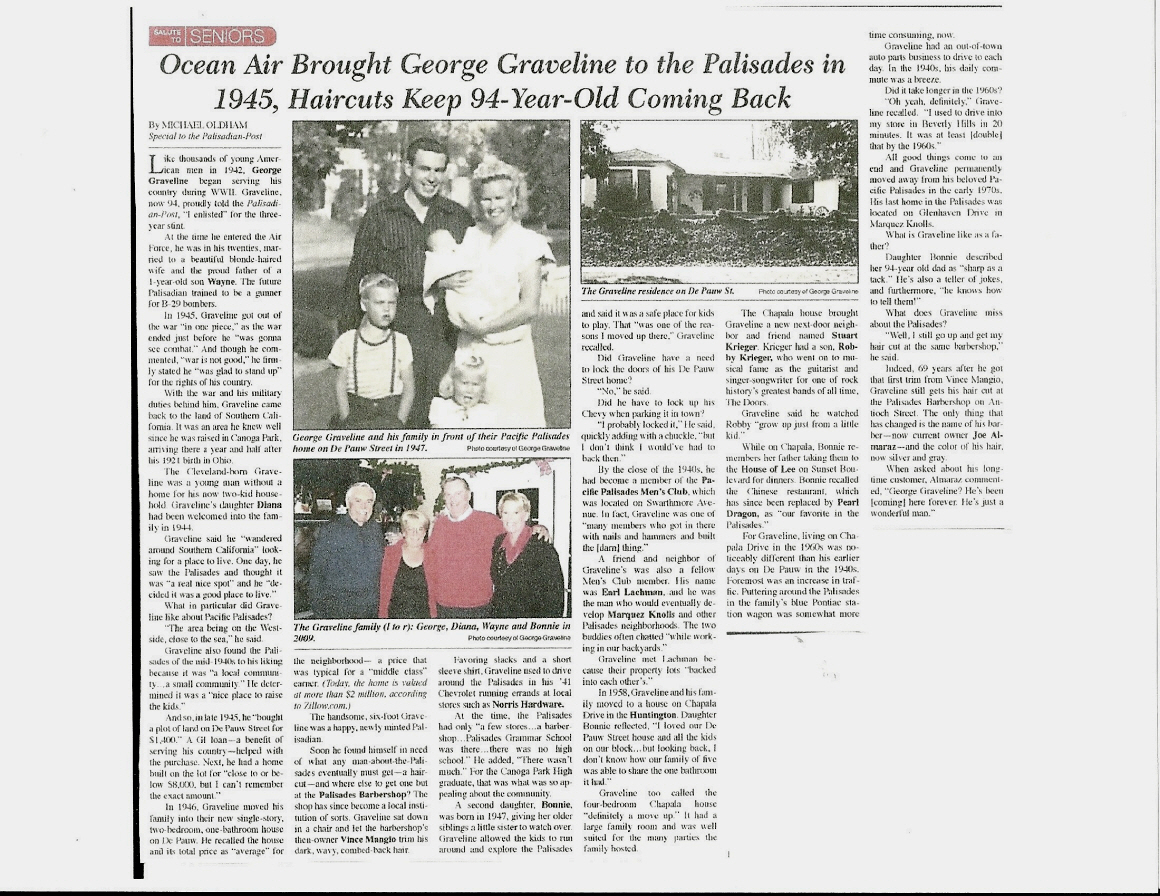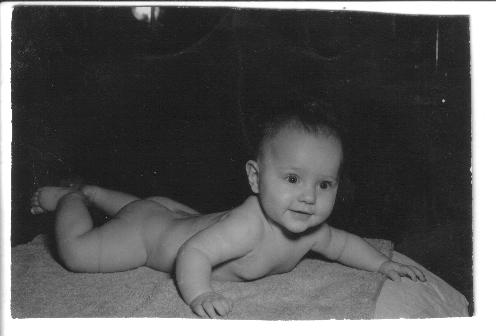 Carol Ziegler ~ 1944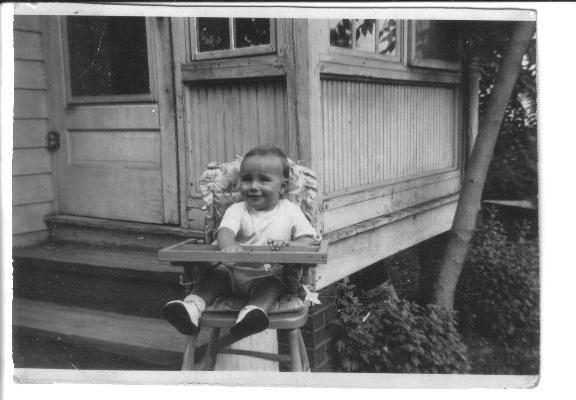 Dave Mariol's 1st Birthday, July 11, 1943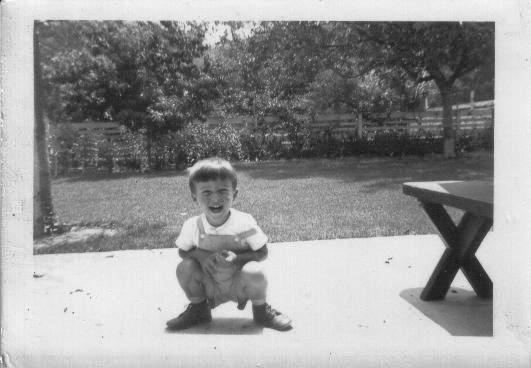 Lenny Tinturin ~ 3 1/2 years old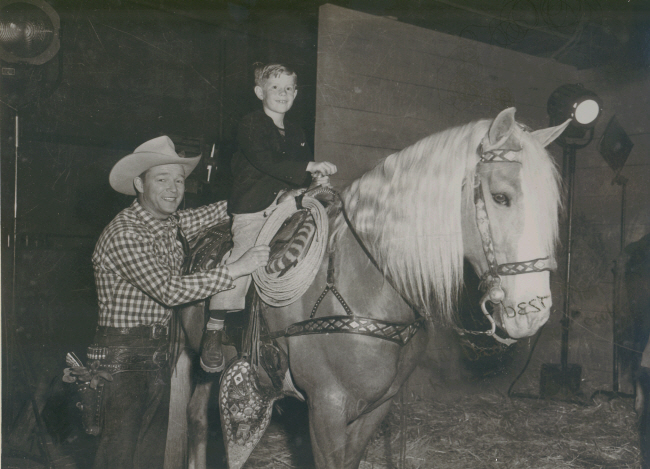 John Findlater with Roy Rogers and Trigger ...
what a day that had to have been for John!!!!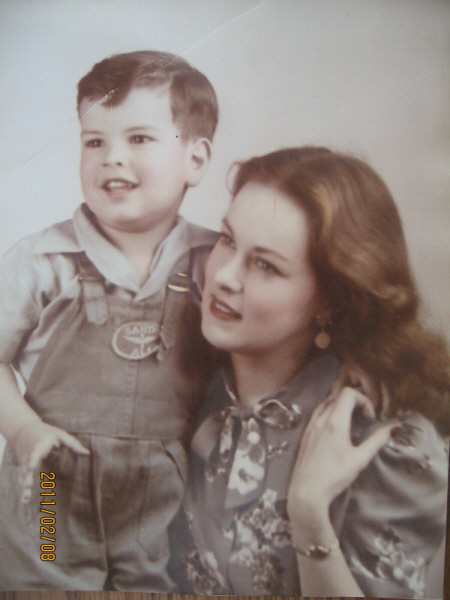 Adorable Bill Bakaleinikoff and his gorgeous mother ~ 1945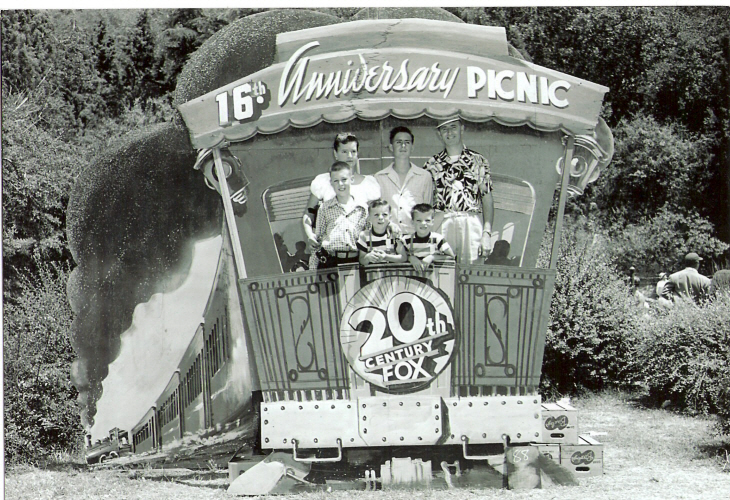 Phillip Huckans (lower right) and family at
20th Century Fox Anniversary Picnic ~ early 1950's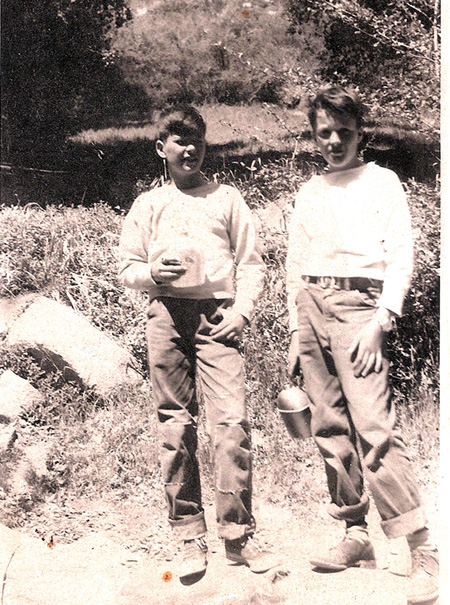 Pat Wagner & Dave Buck ~ 1954
Switzer's Camp ~ San Gabriel Mountains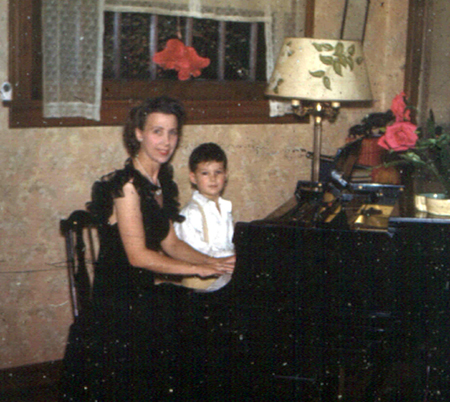 Pat Wagner and his mom ~ 1949
Pat still owns this wonderful piano ...
Front
Thanks to Bill Boetticher for this wonderful Boy Scouts picture ..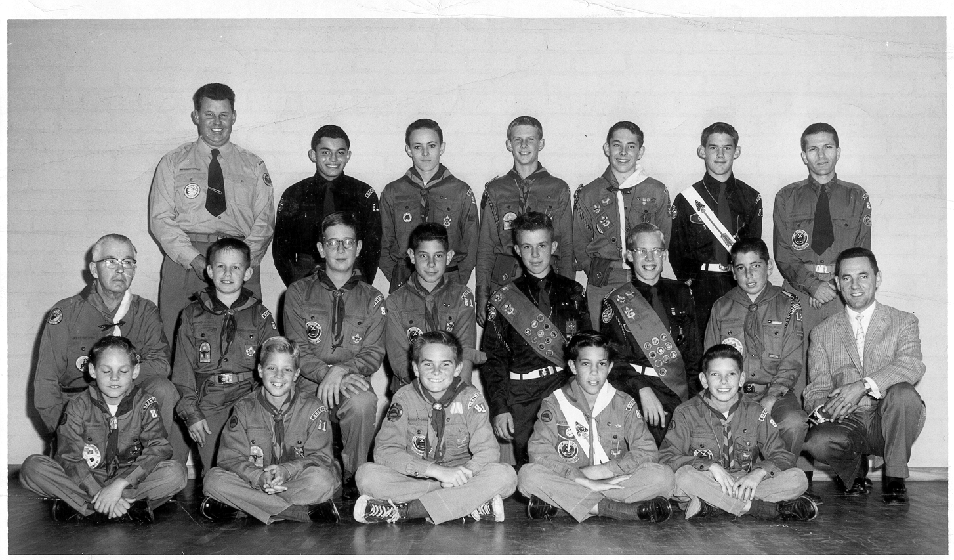 (L to R): Front Row: Don Feher, Haven Silver, Doug Forde, Hillary Silver, Ron Wechsler

Second Row: Unknown Scout District Exec, Skip Feher, unknown, Don Rothenberg, John Mosher, Dave Willson, Ken Rudarian, Stan Feher

Back Row: Dick Miles, Qumars Ghafary (exchange student from Iran), Tim Riley, Bill Boetticher, Rick Herr, Pete Miles, Sid Silver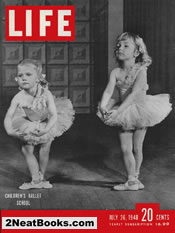 Bobbie Barton on the left, July 26, 1948

Paul Groesse, as a young boy with his Mom ...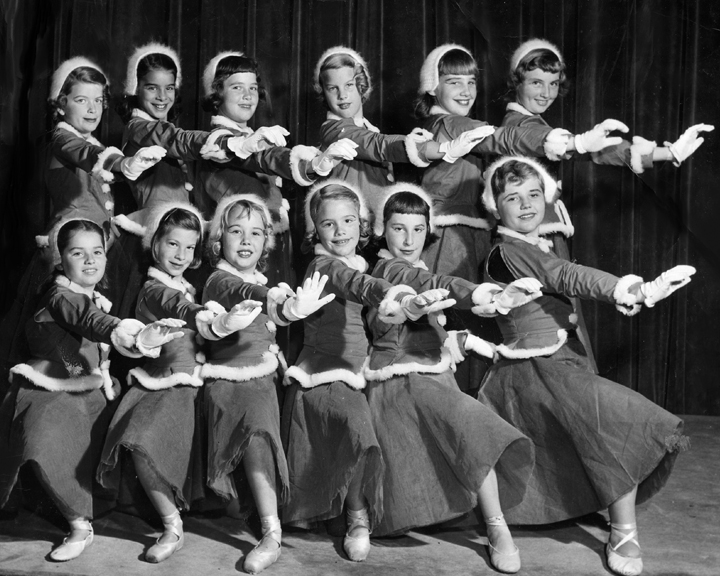 (The Skaters) mid 1950's
at the Brown Gables, School of Ballet in Brentwood.

Judy Vandegrift is the first person in the
top row on the left,
Toni Barra is second from the right in the top row,
and bottom row, 2nd from right, Karen Burstyn.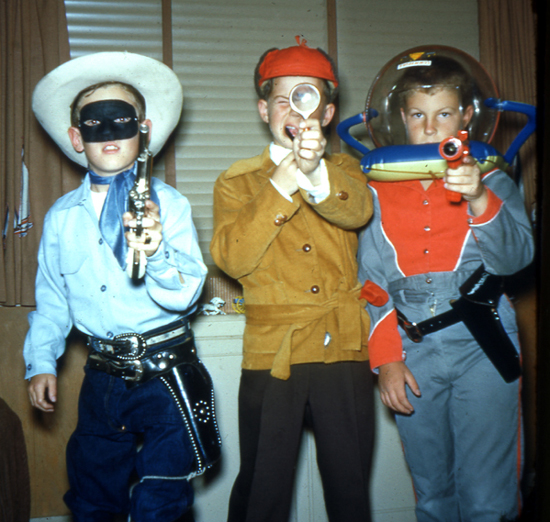 L-R ? , ? & Ray Huntington ~ early 1950's
If you know who the Lone Ranger or Sherlock Holmes is,
please email me at Carkie@Bendbroadband.com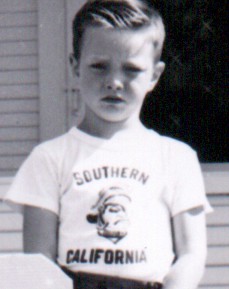 Phil Birnbaum-More~ 1950
Phil wrote ...
My folks were both USC alums and so they got started early trying to condition me to be a member of the Trojan Family. I rejected it for a long time but finally in 1986, three years after my dad passed away, I finally did become a Trojan and have been for the past 20 years. Somehow, I think he knows.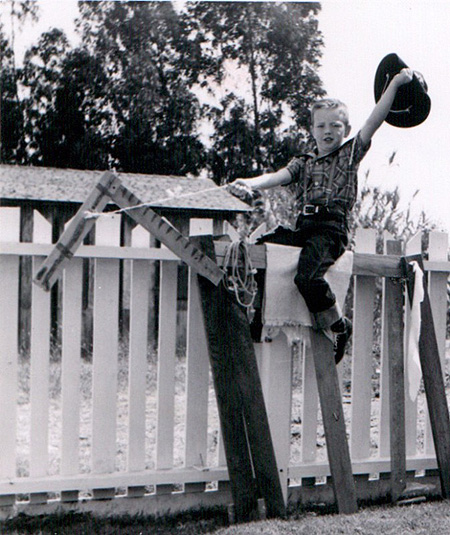 Phil Birnbaum-More ~ 1950 on his first horse! Ride'em Cowboy!!! ;-)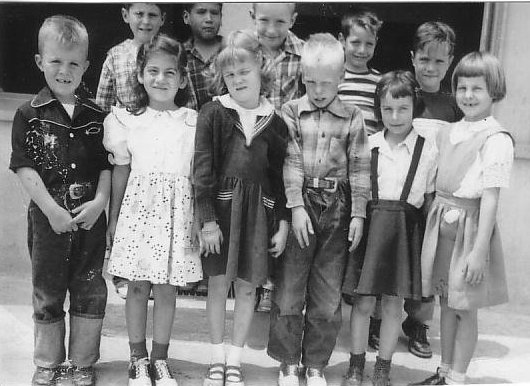 1950 ~ front row - L-R, Johnny Mosher, Dale Luster, ?, David Willson,
Sheila Fields, Ann Patterson. And don't you know that David Willson, is saying,
"you're touching me!!" ... ;-)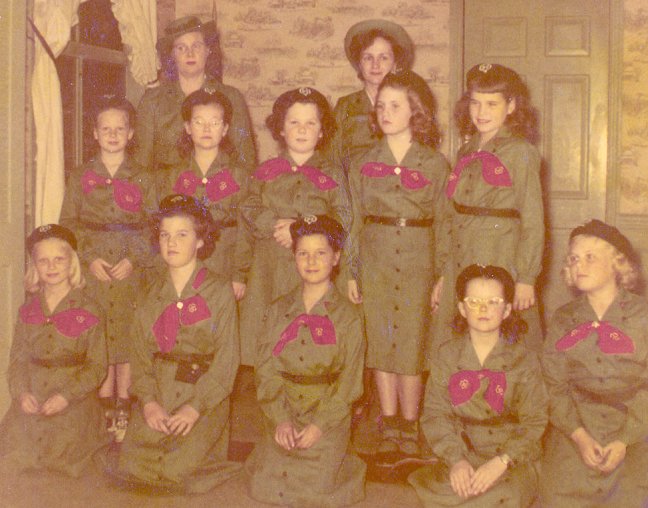 Thanks to Carolyn Hestenes for this great Girl Scout picture ... 1954ish?
Back row : Troup Leaders Ruth Long (Linda's Mom) and Pat Parry (Susan's Mom)
2nd row L-R: Linda Long, Carolyn Hestenes, Besty Edge, Sherry Chester,
Front row L-R: Ginny Soiset, Marilyn Smith, Jill Salisbury, Susan Parry, Pamela Osborne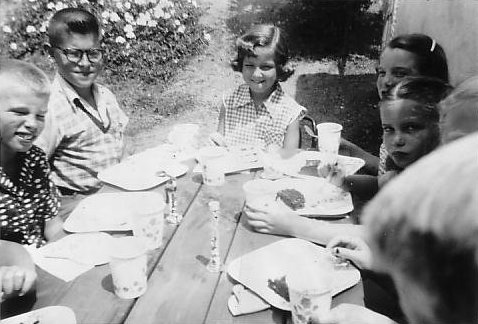 July 7, 1953 ~ Carol McConkey's 10th Birthday party ...
Keith Barker, ?, Carol, ?, Barbara Goodale ...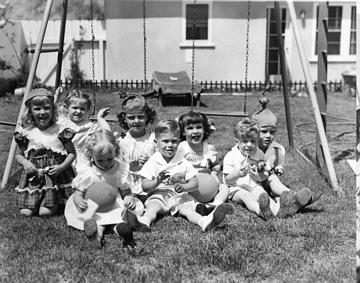 1948 ... Bob Brann & Linda Lou Hurst (4 years old) Linda's brother's
birthday party... Linda Lou on left with plaid dress and
Bobby on the right with little paper hat ...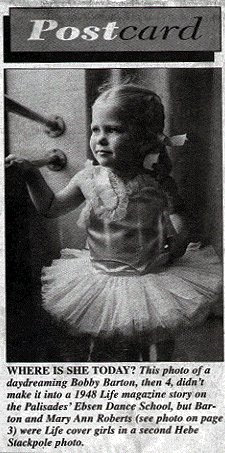 Barbara Barton 1947 Life Magazine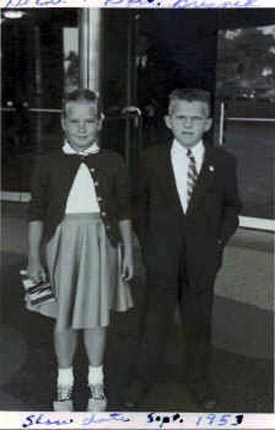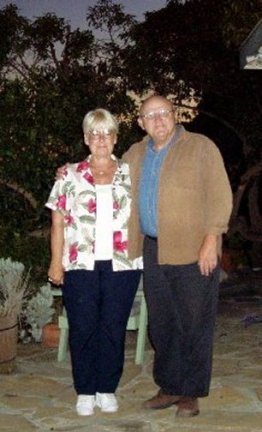 Sept. 1953 ~ Diane Graveline and Bob Bresnik going to the movies at the
Bay Theatre, Pacific Palisades... sooooooooo cute!!! And Diane & Bob
50 years later!! :-)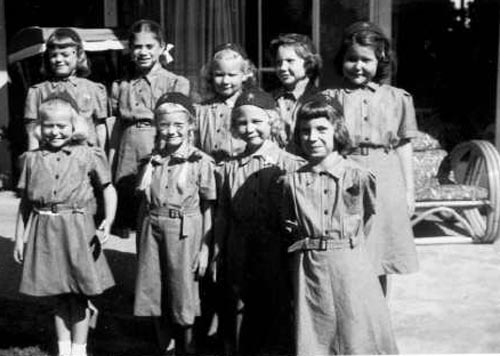 April 1951 Diane Graveline's Brownie Troop...
Top: Carolyn Ross, (?), Diane Graveline, Donna Cowley, Eve Joffee
Front: Barbara Barton, Shelly Wambaugh, Barbara Houy, Julie Harper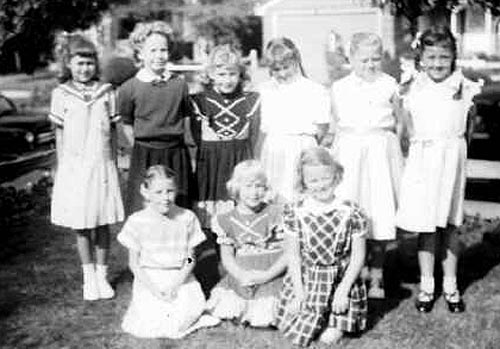 Diane Graveline's 9th Birthday ...
back row: L-R Susan Feybush, Sharon McCloud, Diane Graveline, Shelly Washburn,
Barbara Barton, Trina Malmin
front row: Sandy McGrew, Bonnie Graveline, Connie Shepherd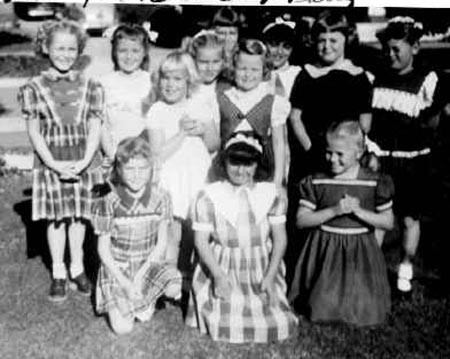 Diane Graveline's 8th Birthday ...
top row L-R ... Sharon McCloud, Trina Malmin, Bonnie Graveline, Diane Graveline,
Holly McCloud, Sybil Ross, Carolyn Ross Shelly Washburn,
Sandy McGrew (Mrs. Willie Bredberg), Bernice Ross, Barbara Barton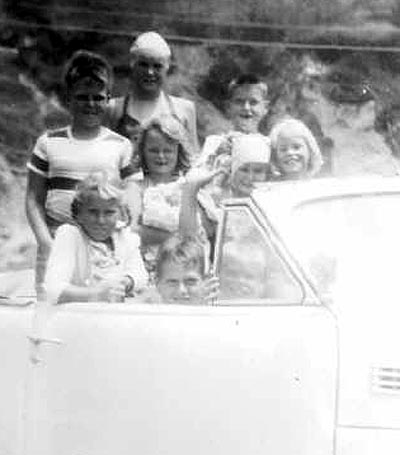 Mrs. Wilma Graveline took 9 kids to the beach ... WHAT WAS SHE THINKING???
Robert Shepherd, Patty Jenewein, Ernie Jenewein, Connie Shepherd,
Sherry Jenewein, Bonnie Graveline, Diane Graveline, Sandy Babson (Bobby's brother) Wayne Graveline ...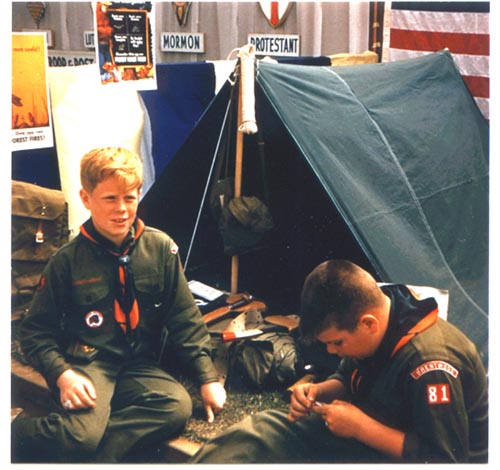 John Findlater & Stowe Killingsworth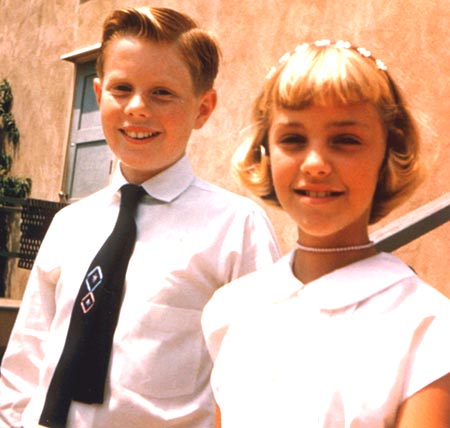 John Findlater & Linda Lou Hurst